Feb 16, 2018 Music
Golden Dawn, one of Auckland's most popular bars and a Metro Top 50 Bar, closes soon. How did it become the place to be?
There's a smug satisfaction that comes with finding out something others don't know about — a juicy piece of workplace gossip; a one-day-only sample sale; an indie bar on the corner of Richmond and Ponsonby Rds signposted only by a battered old door. As well as a laidback approach to promoting minimum-intervention wines, great food (no deep fryer) and live music, it's that I-know-something-you-don't feeling that has helped to keep Auckland's longest-standing pop-up bar, the Golden Dawn, relevant in this notoriously fickle city.
Stephen Marr, who owns the building, decided in 2010 to put a temporary watering hole in the site as a stopgap before moving his hairdressing salon from across the road (a move that never happened). He brought in Sam Chapman of Mighty Mighty and Matterhorn fame, as well as well-connected muso Matthew Crawley and bar managers Nick Harrison and Kelly Gibney. The plan was to get in and out and have caused as much of a ruckus as possible in the shortest amount of time. "The concept sounded so good next to a 1200-person booze-hall playing Tiki Taane and the best-of," says Harrison, who had worked with Gibney at the bar Sale St.
Crawley recalls the place being "held together with old nails and duct tape" and one of the toilets still being a urinal made of corrugated iron.
<!– –>
The first 18 months were wild, with bands amplified by full sound rigs — effectively playing concerts for all of Ponsonby — provoking multiple noise complaints to the city council from local residents. "We had this band called The All Seeing Hand — it's the loudest band you can possibly book — and we had them outside," laughs Harrison. It was behaviour Crawley admits was "extraordinarily irresponsible".
The venue's high fences and the absence of signage probably helped it to escape some of the consequences that a more high-profile operation might have faced. And an air of mystery — and sometimes confusion — endures today: Seven years on, they still have a couple of visits a day from people who pop their head in and say, "I didn't know this was here."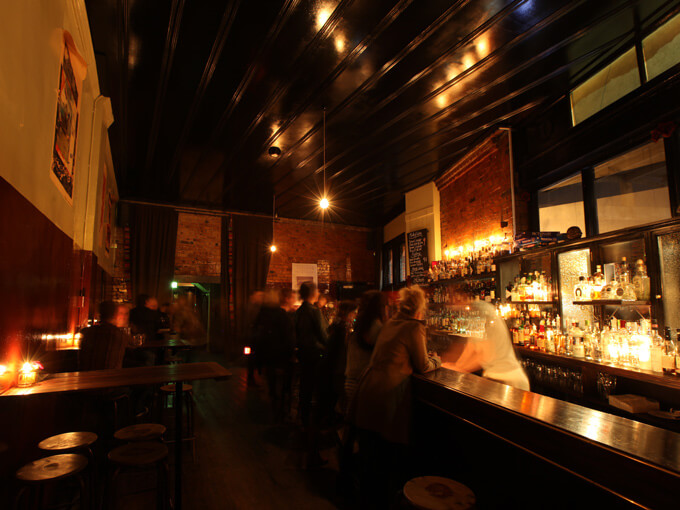 Crawley knows all about the downsides of running a popular Auckland bar, having to tell people they're drunk and "cleaning up people's piss". People stop talking to you in the supermarket and inviting you over for dinner after you meet their bar alter-egos, he says.
But it's the live acts and parties, not bad behaviour, that stick in the mind: the New Zealand music tribute night that saw performances by Lawrence Arabia, Neil Finn, Dave Dobbyn, Don McGlashan and Hopetoun Brown for $5 on the door; the night Christine the drag performer played, people got spat on and one of Crawley's friends ended up with a butt plug thrown in his face; the Cuda Sisters' face-painting parties, which could end in a lot of punter nudity; and the time a rapper rode in on a horse, played a full set and rode out again like it was no big thing. The following morning, a neighbouring business returned, gift-wrapped, the manure the horse had left on their doorstep.
On March 24, the Golden Dawn Tavern of Power will close its doors for good — an announcement that has left many scratching their heads.
Why? Short answer: it's time, though finding out what's next for the owners and the space is another mystery. Whoever's first to know — Crawley and Harrison say they genuinely aren't sure what they'll do — will be feeling pretty smug.