Dec 22, 2014 Music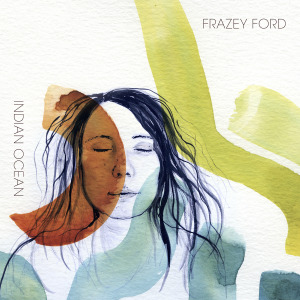 Frazey FordIndian Ocean (Nettwork)
Formerly of Canada's best-ever female alt-folk trio, the Be Good Tanyas, Frazey Ford does something unthinkable, something outrageous on this, her second solo album.
Instead of the country-folk Americana of her previous work, Ford gets together with the Memphis soul band that defines the genre, Al Green's backing band, the Hi Rhythm Section. And amazingly, it works.
Usually, when singers take on a new genre they try to reshape their vocal delivery to match imagined expectations. Got soul horns? Must sing like soul diva! What makes Indian Ocean an awkward but compelling record is that Ford somehow finds a way to stay true to herself, and her style, and make it fit with the fruity organ and distinguished horns and warm rootsy feel of the backing band.
Anyone expecting the supernatural sensual perfection of Al Green will be disappointed. Instead, the moist musical grooves highlight Ford's fragility as she slurs her way through a detailed inventory of the damage inflicted by time, tide and idiot men. And her distinctive voice and quivering vibrato are incredibly endearing.