Oct 24, 2014 Music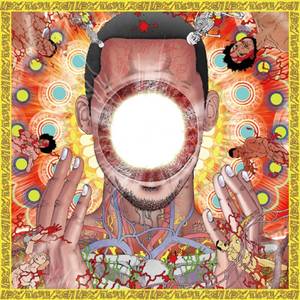 In a limpid sea of supposedly genuinely eagerly anticipated releases, the new Flying Lotus stands out as the real thing.
You're Dead!
is Steven Ellison's first release for Warp, away from his home at the terminally hip Brainfeeder label, and it's a deep and engaging work that somehow manages an incredible hat-trick: employing the services of establishment figures like Snoop Dogg and Herbie Hancock, while resolutely maintaining his outsider status and original aesthetic.
On previous outings, Ellison has plundered the history of African-American music with a healthy disrespect for his sources, forging something indescribably new by feeding it into his mental mulcher and, like outsider legends before him (Sun Ra, Ornette Coleman) creating his own musical mythology.
Despite his heavy duty guests and a big-ass budget, this extremely collaged music sounds like it has been funnelled through a dynamics-reducing machine to add wrinkles, sonic wear and tear and thin out the sound so that it will annoy stereo buffs, but sound just fine on tinny computer speakers.
Despite that, these 19 tracks – each with its own bizarre Shintaro Kago manga illustration – make for an engaging journey, cleverly incorporating complex 1970s-style jazz-fusion performances without turning us off with the instrumental wankery. He keeps the noodling in check with a sultry soul accent and enough groove and movement to lock the instrumentalists in well-defined windows within the overall flow. It's an ambitious work that will doubtless make many "best of year" lists.