Jun 30, 2013 Music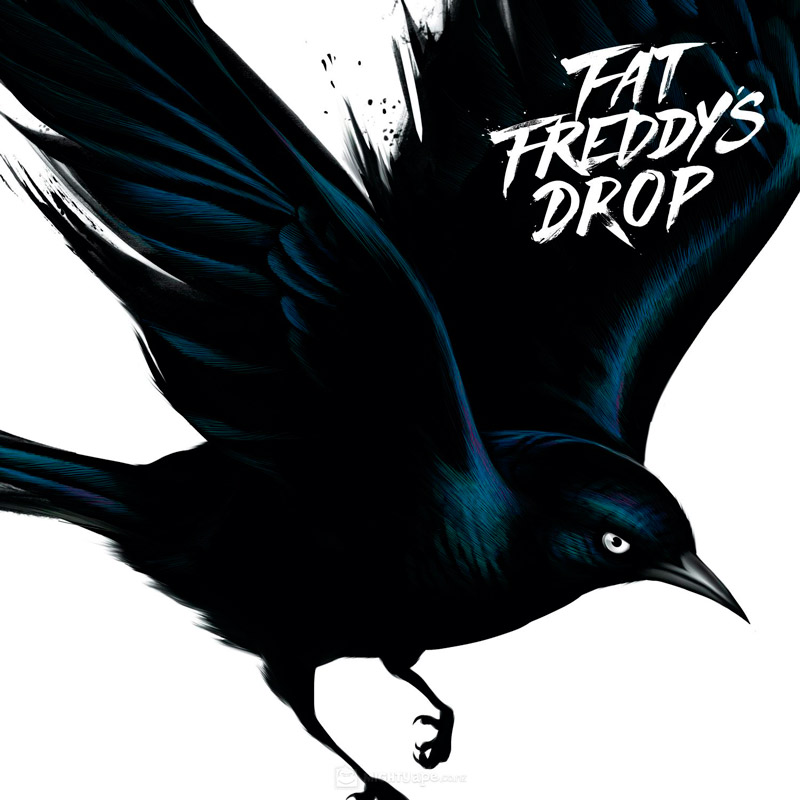 On a bad day, listening to Fat Freddy's Drop can seem like spending a small eternity in the company of a crashing bore, Dallas Tamaira's mentholated, one-tone vocals acting like a strong narcotic as they wend themselves through the group's aimless, epic jams. But that's on a bad day. Blackbird is a towering achievement for the Wellington group, a third studio album that at last captures everything that's great about FFD, and in just the right proportions.
Never prone to brevity, the band this time have allowed surprisingly few of the nine songs on Blackbird to break the 10-minute mark, and "Russia", at a mere five minutes, is one of the best things here. It's a great example of their deft fusion. Where other bands would separate out song and dub versions, Fat Freddy's boldly integrate dub effects into the body of the song, Tamaira's voice becoming just one instrument in a track that incorporates a delirious skank, along with a confluence of fulsome and tasty flavours.
It's not surprising to hear them sounding assertive and unafraid to do exactly what they want to do. after all, FFD has played to sold-out audiences through- out Europe, been trumpeted by leading taste-makers in the UK, selling more than half a million albums in the process. and their success at home was largely through word of mouth, with no corporate machinery to push their agenda, just their homemade record label.
It's that utter disrespect for convention that makes Blackbird such a blast. After 14 years, a lesser group would retreat to cocktail reggae like uB40 did after its first two, great albums. Well, the title track even sounds a little like an early iteration of that beleaguered group, but with a hot iron up its ample behind: it's the longest song on the album, and it's a master class in adventurous arrangements, with a resonant virtual bass counter-melody and creative piano lines that could have come about only through the kind of studio jiggery-pokery that DJ/producer Chris Faiumu enables.
It's that mix of disciplines and passions, all gifted to the group's greater good, that goes to making Fat Freddy's larger than its individual membership; more like an unstoppable flow of congregate parts.
Having performed so extensively in Germany, it's not surprising the group have picked up some techno-dub rhythms, and they provide a tightly wound teutonic contrast to the rich soul and funk on tracks like "Mother Mother". In the end, though, techno is just another style to use, a flavour-enhancer for an already winning album.