Mar 30, 2013 Music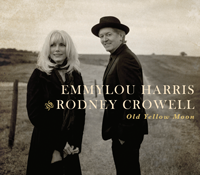 Having aided and abetted in the creation of alt-country back in the early 70s, silver-haired 65-year-old Harris carries the flame still.
The great thing about her pairing with former band member Crowell is the unseen curatorial hand of the Nonesuch label, which ensures a decent-sized budget to snare its super session players, together with a sense that these 12 songs are more than the sum of their parts.
It's an evocative mix of C&W standards and Crowell's grainy originals that carry real weight, and Harris has developed an emotive, yearning quality to his voice that just can't be denied.