Dec 28, 2015 Music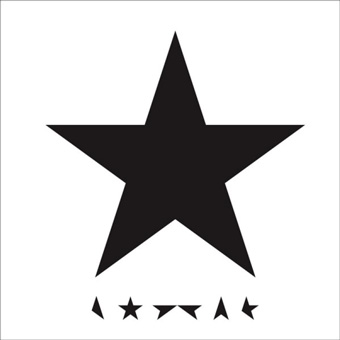 Breaching the crevasse between 70s glam and 80s new romantic, David Bowie made girly guys sexy, made it okay to be gay (or anything that wasn't "normal"), and was singularly responsible for several generations of men trying on their girlfriends' make-up.
Bowie changed us, his influence far outstripping his actual record sales, and so much of what made him great wasn't about his music at all. Rock's leading chameleon, he brought a questing intelligence to pop, blended in a multidisciplinary arts array. And that's exactly why it's so damn difficult to disentangle the artist from the iconography.
Had the zeitgeist remained onside with Bowie during the lean years, then perhaps the opportunity for the tremendous resurgence of interest in his work would not have arisen when he returned from a self-imposed exile of 10 years with The Next Day in 2013.
More of a recapitulation than a regeneration, that album found a new generation thirsty for the kind of polyglot artistry Bowie brought to the rock arena. But wait, there's more: just two years on, Blackstar turns up in January, the weakest month in the pop marketplace, and everything about it seems to be saying, "I'm too old to be currying favour. I'll do just what I want."
Early signs hinted that Blackstar might be something entirely new, the title track turning up as an austere, breathtaking nine-minute YouTube clip featuring a lined and jowly Bowie with a David Lynch-like shock of spiky grey hair. Of almost operatic dimensions, this progressive rock ballad is no less vivid for having cribbed the style of both Scott Walker and Peter Hammill, and it made this dispassionate observer excited about the artist for the first time in 35 years.
"Blackstar", however, the lead track on this seven-track, 40-minute album, turns out to be an anomaly in a set of songs that feels more like a compilation of thoughts and ideas than a thematic exploration — which isn't to say that it's bad, just a disappointing comedown after the big tease. In his heyday, Bowie's work was a series of fantasies presenting a new reality, where this is clearly just a bunch of songs.
It has been suggested that with Blackstar, Bowie has "gone free jazz", but that observation is flawed. The hired horns (he cherry-picked a New York jazz band) get to blow their metaphorical noses all over the show, bringing a welcome dissonance to what proves to be otherwise typically conventional Bowie vocal melodies and a backing track of busy drums and groove-oriented bass.
As with so many of his innovations through the decades, it's not the "free jazz" that's special, but the context in which the tootling and shrieking horns are placed.
Although Blackstar sounds more like a tying up of disparate loose ends than a genuine project, there's a mournfulness running through it that feels like an old man rueing his mistakes and steeped in regret. Or perhaps that's my lazy interpretation based on the mood.
It's certainly not a record that will make many new fans, and old ones may be disappointed to find that several of the tracks — "Sue" and "Pity She's a Whore", for instance — have already appeared elsewhere. But what it does show is that Bowie is not a spent creative force, and maybe that's exactly the point of releasing it on his birthday, January 8, the day he turns 69.