Dec 28, 2015 Music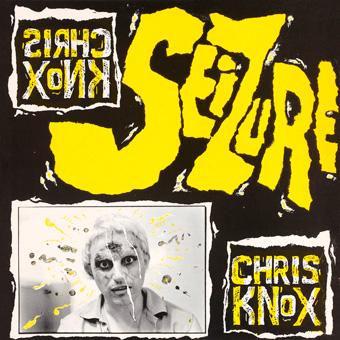 The snail-like progress at which Flying Nun's crucial back catalogue has been reissued can at best be described as tardy, but at least each album is being properly excavated and recalibrated, and Seizure (originally released in 1988) finds former Toy Love and Tall Dwarfs vocalist Chris Knox at his homemade-in-Grey Lynn best.
Famous for containing that most ubiquitous of love songs, "Not Given Lightly", Seizure captures the tail end of the punk ethos, with its narrow tonal palette and monochrome musical vocabulary.
But coming through the buzz-saw guitar are some shining examples of Beatles-influenced melodicism, and there's pure pop at its heart.
It's also instructive in that Knox happily fashioned songs containing transgressive ideas. "The Woman Inside Of Me", for instance, is a manifesto for male feminism that few would have the guts to write, and few could write with the honesty to bring it off.  It could teach David Cunliffe a few things.
Also reissued is the 1990 Tall Dwarfs album, Weeville.