Nov 13, 2019 Music
Just who are BTS, the Korean boyband who have charted more number one hits this year than any other K-Pop act has in their entire careers? Superfan K-Ci Williams explains who they are, how they got here, and why they have such a dedicated ARMY of mega-fans.
Bangtan Sonyeondan (BTS) are taking over the world. Picture a modern Beatlemania, where fans gather outside stadiums to hear even a few bars of a sold-out concert. The K-pop boy band was recently in New Zealand to shoot their travel show, Bon Voyage, and for many people, the news just passed them by. But for fans of BTS like myself, it was a huge deal. BTS have changed my life. Here's how.
I became a fan of BTS in November 2017. There's a running joke among fans that once you Jim-in, you can't Jim-out, a play on the name of BTS vocalist Jimin. It's 100% true. When you're a fan of artists like BTS, you become Alice falling down a never-ending rabbit hole. I remember the thrill of watching Jimin's solo track "Serendipity", seeing a man so pretty and realising men can wear make-up and keep their manhood. BTS fans are called ARMY. ARMY have no generalised image; fans are young and old, unbound by geographical location and gender identity.
BTS' name translates to Bulletproof Boy Scouts; ARMY is the armour which makes them bulletproof. It is the greatest honour of my life to now be one link in a row of chainmail with my fellow ARMY. The day you decide to stan BTS is the day you learn of the hard path they had to walk in order to pave the way.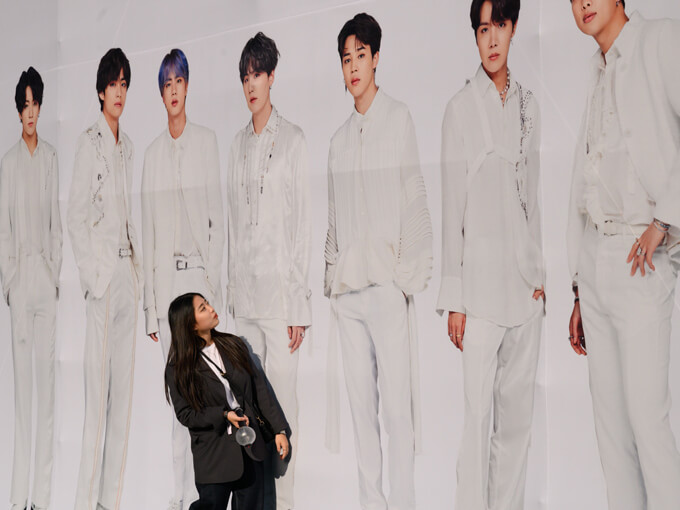 BigHit Entertainment was established in 2005 by industry mogul, Bang Si-hyuk. BigHit debuted their seven-member group BTS, on June 13, 2013 with the hip-hop song "No More Dream". The group is made of seven members. The leader is Kim Namjoon, 25, stage name RM. He is one of the band's rappers and fluent in English, which he learned watching the sitcom, Friends. Kim Seokjin, 26, stage name Jin, is a vocalist and known for his 'dad joke' comedy. Min Yoongi, 26, stage name Suga, is a rapper and releases solo music under the alias Agust D. Jung Hoseok, 25, stage name J-Hope, is a rapper and the lead dancer. Park Jimin, 24, stage name Jimin, is a vocalist and trained in contemporary dance. Kim Taehyung, 23, stage name V, is a vocalist and known for his acting in the Korean TV series Hwarang. Jeon Jungkook, 22, stage name Jung Kook, is a vocalist and the youngest of the group. Together, they have triggered a surge of interest in K-pop and inspired a newfound love for Korean culture worldwide. They once visited Los Angeles as nobodies, handing out flyers to their free concerts. Now they sell out stadiums.
BTS weren't supposed to succeed. Dislike for the group grew because of their hip-hop sound, which was unpopular in Korea at the time. The K-pop industry itself was monopolised by major companies, nicknamed The Big Three; SM, JYP and YG. Coming from an upstart company, Korean netizens called BTS 'dirt spoons,' a classist insult for those who lack wealth. Industry gatekeepers cut them from broadcasts and made them perform on shortened time. In their early days, the members lived together in one dorm and shared one bathroom. Managers acted in their music videos and used their cars for production because the company did not have the budget to hire actors.
In 2014, upon the release of "Boy In Luv", BTS were accused of plagiarising a 'school boy' concept from another group's video. In 2015, when "I Need U" won on Korea's weekly music show, they were accused of bulk-buying albums to count towards charting. Both of these claims were unfounded and we stans reject them totally. Three years after their debut, BTS won their first daesang, Korea's most prestigious music award. Following this, haters claimed BTS was only selected out of charity.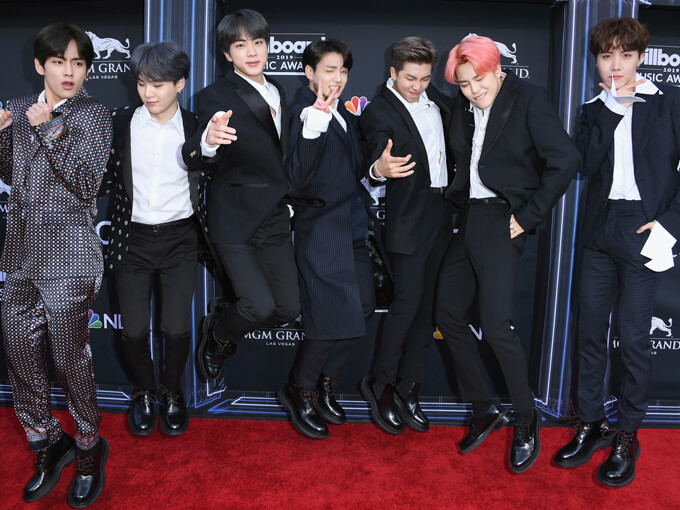 BTS weren't supposed to succeed. But they did. ARMY gave them the motivation to push through the setbacks. We hustled, album after album, even running campaigns to get radio play for BTS' music in the West. Velvet-voiced V coined the phrase "I purple you" as a message to fans. "Purple means I will trust and love you for a long time," he said. While purple is just a colour, using the phrase itself, to 'purple' someone, is a special party only BTS and ARMY are invited to. We celebrate BTS members' birthdays by donating to charities in their name, planting trees and cleaning up beaches, documented under the tag #WePurpleEarth.
When BTS visited NZ, ARMY sought to protect their privacy and allow them to experience the best of Aotearoa. Twitter user @VuPersona created the secret code: Pineapple Lumps, leading chocoholics to fear the sweets were being discontinued when #PineappleLumps trended on Twitter. BTS is still somewhat niche in NZ, but trends show the band is on the rise. Their music has charted on the NZ Top 40 since the album Wings in 2016. Their latest EP, Map of the Soul : Persona, claimed #1 on the Official NZ Albums chart, a significant achievement for a foreign language album. When you're a fan of BTS, language barriers need not apply.
It's been two years since I became an ARMY and the love and appreciation I feel for BTS has only strengthened. Most people see boy bands as being manufactured by labels, but not BTS. Their net worth may be in the millions, but these men still get giddy over winning a pack of free meat or a one dollar coin. They are goofballs at heart.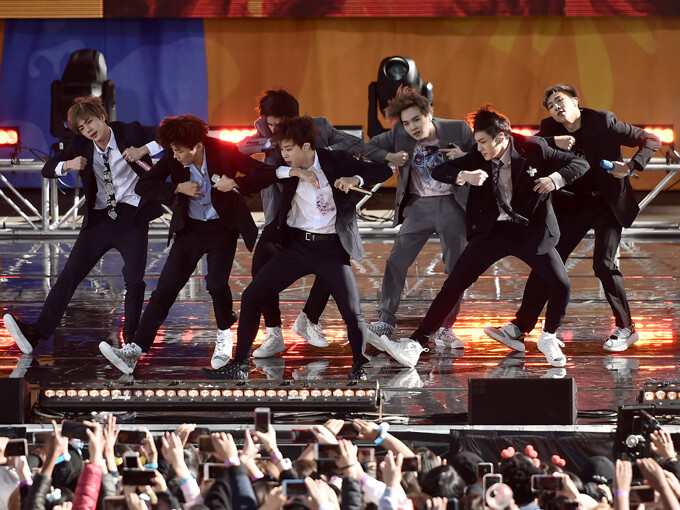 Nothing has given me more pride as an ARMY than witnessing BTS' work with UNICEF. Speaking at the United Nations summit for Generation Unlimited, leader RM encouraged us to raise our voice and fight for what we believe in. "No matter who you are, where you're from, your skin colour, gender identity," he said. "Speak Yourself." And I've never stopped trying since.
BTS are also the light in my darkness. The message of self-love embedded in their music inspires me to be a little gentler with myself each day. This musical journey of self-actualisation and acceptance began in their 2017 album Love Yourself: Her and came to a head in their 2018 song "Answer: Love Myself". "The me of yesterday, the me of today, the me of tomorrow," they sing. "With no exceptions, it's all me." It's a raw and impassioned song that holds a dear place in my heart.
Their trip to Aotearoa meant more to me than I realised. I've spent much of my life disconnected from my Maori heritage, but it took seeing pictures of BTS at our maunga, seeing them happy in the land of my ancestors, to make me realise I have so much to appreciate about where I come from. I am growing to love all parts of myself, piece by piece, because of BTS.
Artists like BTS come around once in a generation, sometimes once in a lifetime. To disregard these artists because they speak Korean is simply no longer valid. Google Translate exists. Cultural appreciation is accessible. Intellect prescribes that for all our differences, we speak the common tongue of music. Love knows no bounds for BTS and ARMY, who together have achieved their dreams. We are academics, artists, activists, and all the while, BTS is the soundtrack of our lives.
BTS keep me steadfast in my identity. I sometimes wish I'd had them in my life earlier, to guide me through coming out, dealing with anxiety and sinking into the abyss of my own mind. But I have them now. To the seven men who have paved the way for my personal growth, this is me speaking myself: Thank you.