Oct 12, 2016 Music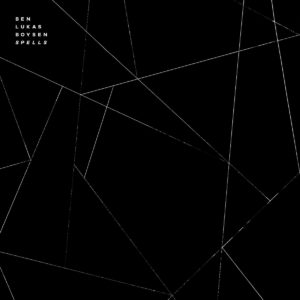 Shayne Carter, it seems, isn't the only one tuning in to the piano gods to get a new lease of musical life.
There are a few gaping differences in Ben Lukas Boysen's approach, however. While Carter furtively studied the classics, teaching himself to tinkle the ivories for his new album Offsider, Boysen grew up saturated with the European tradition as the son of opera singer Deirdre Boysen, but can't actually play a note.
Boysen is a DJ/producer whose electronic, dance-based music projects under various guises stretch back over several decades. The "piano" on Spells is programmed, though you'd scarcely know it, possibly because the fine weave of (genuine) cello, harp, guitar and occasional percussion imbue the compositions with a beguiling beauty that bypasses analysis.
In other words, this is not dance music, but a lush, semi-orchestral project that delights in its melodic minimalism while piling detail in its tiny sonic gestures. This is audio impressionism that hints at unfolding tragedy, but wraps it in a blanket of reassuring cotton wool. Comfy dis-ease.
If you find your imagination tweaked by Spells, then you'll love just about everything on the aesthetically consistent Erased Tapes label.