Mar 5, 2014 Music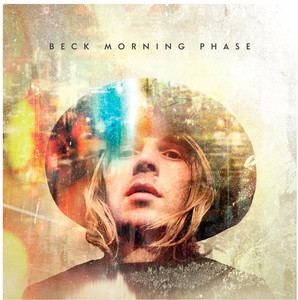 Comparisons may be the refuge of lazy reviewers, but never in the history of recorded music have so many albums come loaded with hyper-textual references, and in the case of Beck, his influences define him. He's the first backwards-looking genius-auteur of pop, and I defy anyone to paint a picture of Beck Hansen that isn't enriched with his infatuation with the past.
Take Morning Phase, his first release in six years and one that consciously references the early 1970s Laurel Canyon singer-songwriter scene, as well as one of his own previous projects, Sea Change (2002). Like that album, Morning Phase is primarily acoustic, and deals with what appears to have been a devastating relationship breakdown, and the layers of loss and letting go that followed.
Despite the pervasive melancholy that's intrinsic to the songs, however, there's a bucolic beauty that keeps the listener floating on a little fluffy cloud; it's steeped in sadness, but that very sadness becomes comfortable, even enticing, with Beck's intricate patterning of acoustic guitar, banjo, pedal steel guitar, glockenspiel and the hazy orchestral drift.  Its autumnal hues are realised with such skill – orchestral arrangements by his Dad, contributions from super-session-men like Joey Waronker and Stanley Clarke, Beck's own overdubbed multi-instrumentalism – that it perfectly captures not only the style, but the atmosphere, of the those early seventies singer-songwriters.
If you listen hard enough, you will hear echoes of James Taylor, Jackson Browne, Crosby Stills & Nash, and especially The Beach Boys of the largely forgotten Holland and Carl And The Passions 'So Tough'. It's the sound of recovery, a next-decade recuperative measure, the only way to cope with the fall-out from the psychedelic revolution that ended with Brian Wilson playing in a sandpit under his piano, too many drug ODs, and the Manson "family". Beck exploits this heavily medicated sound to his own brilliant ends, and what he makes with it is never simply pastiche, but a weapon with which to interrogate aloneness. On "Blue Moon", he's simply "so tired of being alone", but by "Wave", the last four words are "isolation". This is no Joy Division record, however. As you might expect from a Scientologist (yeah, that's a downer), this song cycle gets more optimistic towards the end, losing its way a little with songs like "Country Down" and its Van Morrison inflexions. But that's no deal breaker.
It's boring to drone on about technical stuff like the way instruments are placed in the mix and processed to make an exquisite sound picture, but that's the real victory of Beck. Through his acute skill in all aspects of recording, he can make magic for our ears. And as much as Morning Phase may remind those of us old enough to remember of the seventies, in many ways, it's actually better than the real thing.
Oh, and did I mention? He can write a mean tune.