Oct 12, 2016 Music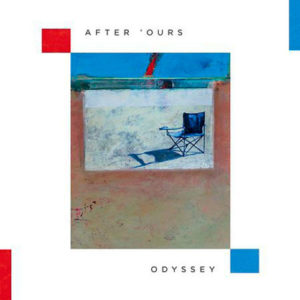 Odyssey
was a five-year labour of love for the Auckland-based duo of Polish-born keyboardist Michal Martyniuk and drummer Nick Williams, and it's polished to the nines.
In fact, spit, polish and shine and shine again are what this type of slick jazzy concoction is all about. While the obligatory blurb babbles on about fusions of hip-hop, R&B, soul and jazz, the archly sophisticated veneer of Odyssey would have been called nu-soul a few years back and acid jazz in the 90s.
What that means is it's jazzy without the improvisation that makes it jazz, so while the attractively moist Rhodes piano sound and the various instrumental colourings (sax, flute, guitar) are jazz-flecked, the beautifully crisp grooves are more often borrowed from 70s rare groove, disco or hip-hop styles.
It's that disco lope that dominates parts of Odyssey, and guest shots by UK singers like Sharlene Hector (Basement Jaxx) and Kevin Mark Trail do nothing to dispel the slight light refraction of glitterball dust permeating the project.
While the lyrics are often staggering in their banality, and the obligatory appearance of Nathan Haines confirms my worst suspicions about their intentions, there's no denying that these crisp grooves have a certain slick charm.
If you like the sound but can't stand the bland, then try Steely Dan for some over-refined grooves and perfectly sharp lyrics.