Sep 28, 2017 Film & TV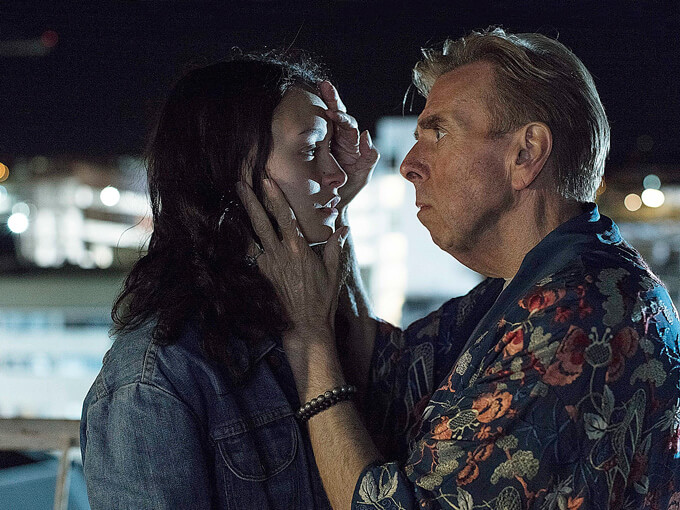 The Changeover
Directed by Miranda Harcourt & Stuart McKenzie
I am frankly astonished by how much I like the film version of Margaret Mahy's Carnegie Medal-winning YA fantasy The Changeover. First, because this is not a book I'd advise anyone to try to adapt: most of its key events occur deep inside someone's head, where cameras can't easily follow, and most of its charm comes from Mahy's distinctive narrative voice, for which there is no easy film substitute.
And second, because co-director Stuart McKenzie's screenplay gets one thing badly wrong. This is a film about a teenage girl in today's New Zealand — in post-quake Christchurch, actually, an updating of the book's 1980s setting that works superbly, adding a sense of danger and loss every time we see a wide shot of the recovering cityscape. But it's also a film about magic. There's a long list of film and TV shows, from Buffy the Vampire Slayer on down, demonstrating how to dodge around the plausibility issues that come with this. The Changeover ignores these examples and has its teen heroine, Laura (Erana James), blithely accept that magic exists, and then react with shocked surprise when her mother assumes she's mentally ill.
It's a sufficiently fundamental error that it ought to kill the film. The fact that it doesn't tells you a lot about the good work being done on many other levels, in particular the acting. James is a revelation as Laura, and Timothy Spall, one of the greatest character actors now working, gives her a perfect foil; they're backed up by an across-the-board excellent cast. The writing is mostly good, and the sound and camera work combine to create a powerful sense of atmosphere. Overall, the film is an involving, likeable adaptation of a modern Kiwi classic.
???1/2?