Apr 8, 2013 Film & TV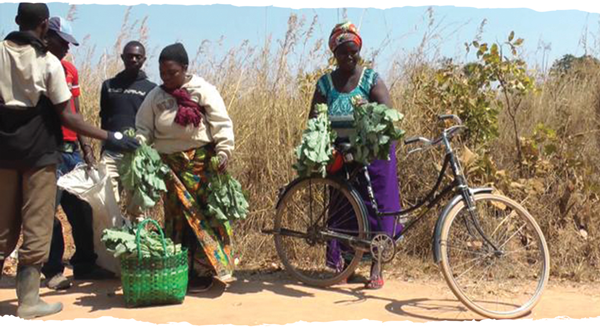 In Bikes for Africa, Kiwi 20-something world-traveller Hap Cameron documents what happens when he arrives in Namibia with a shipping container of second-hand bicycles.
Q Theatre, April 10-21
Reviewed by Gemma Gracewood
In separate films in this year's Documentary Edge Festival, two New Zealanders travel to Africa, seeking one thing but discovering another. Finding Mercy has Wellington writer-director Robyn Paterson journey­ing through Zimbabwe, her childhood home, in search of a long-lost schoolfriend.
Because of paranoia around what the authorities might do if they discover Paterson and her crew making a documentary, they pose as tourists and keep much of the filming surreptitious. Jacob Bryant, a massively experienced and intrepid cinematographer, manages to make Finding Mercy look incredible, hidden-camera footage included.
An irritating camera-snapshot device is overused in the edit, but Paterson's search is, for the most part, a compelling insight into cultural euphemisms and what happens when nostalgia collides with reality.
Over the border, in Bikes for Africa, a 20-something Kiwi named Hap Cameron (short for Happy, his lifelong nickname) arrives in Namibia with a shipping container packed with second-hand bicycles. He's on the last continent of a global odyssey, and he's decided to implement a Bicycles for Humanity scheme
Hap is also at a personal crossroads. What happens once he's conquered this final frontier? His girlfriend Amanda Todd wants to plan their future, but Hap is focused on the present.
The documentary begins shakily, but it soon beguiles with its relaxed pace and cunning blend of process and emotion. If you ever wondered what happens to your charitable donations on the vast African continent, this is a nicely detailed document of one small, successful scheme and the people behind it.
Every year, documentaries seem to come in common themes. This year's DocEdge has several films about teens and pre-teens, including I Am Eleven, Inocente, Only the Young and Sexy Baby, a doco that looks at the impact of tween marketing and reality television on how we see ourselves.
Hair is also on the agenda, in Scottish documentary short Cutting Loose — about prison inmates learning hairstyling — and in Mondays at Racine, about cancer patients having their hair cut in a salon in Long Island, NY.
As always, social issues get a going-over, not just in the developing world but also in the mighty US. American topics up for analysis include the AIDS crisis of the 1980s, hunger, healthcare, and rape in the military. Brooklyn Castle uses a successful middle-school chess programme in Brooklyn as the backdrop for a look at the impact of funding on vital extracurricular activities for poor, bright kids. Chess is not your ideal spectator sport, so there's a distinct lack of tension, but the teenagers are sweet to watch.
Meanwhile, Detropia is a riveting amble through the once-great motor city and musical mecca: local-body politics, union meetings, car manufacturing, scrap-metal hunters and nights at a local Motown-era bar all get a picking over.
The camera finds a pair of artists doing cute, disruptive art, but apart from that the film suggests there is nothing to write home about in modern-day Detroit, missing much of the current wave of regeneration and presenting debatable on-screen "facts". Still, as snapshots of modern America go, it is an eye-opener.