Jun 25, 2019 Film & TV
If you ever saw Hamlet, felt for Ophelia and wished things could have been different for her, this movie was made for you.
Ophelia (directed by Claire McCarthy) is based on a novel of the same name by Lisa Klein and goes behind the curtain of the Shakespearian play it's based off, Hamlet, as well as before the beginning and after the end. Told in more modern language than the original Shakespeare story, this version adds unseen events, characters and motivations, as well as an alternative ending.
Somehow, by borrowing the temporary death potion from Romeo and Juliet, adding in secret conversations in the middle of famous scenes (not to mention extra characters and a good deal of "I was just pretending") Ophelia deftly finds a way to change Hamlet completely without changing it at all.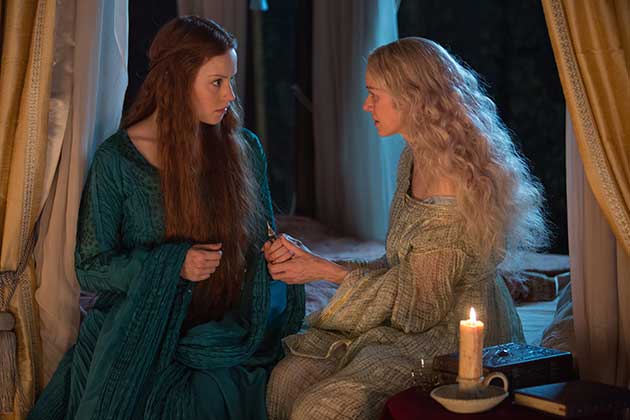 You'd think messing with something as intricately crafted as Shakespeare would be impossible, and stick out like a child's drawing pasted onto the Mona Lisa, but this movie makes it so you forget where the Shakespeare ends and the adaptation begins. Still, you might want to brush up on the more straightforward Kenneth Branagh adaption of Hamlet (1996) to help keep track of what's going on.
Visually, the entire movie looks like it was shot at golden hour. It is gorgeous with draped, jewelled, over-the-top, costumey clothing (which looked very Star Wars: Episode I – The Phantom Menace at certain points), by contrast the castles and gardens are unfussy and airy. The whole thing has the same glow and ethereal feel as the John Everett Millais painting which shares the name of the film.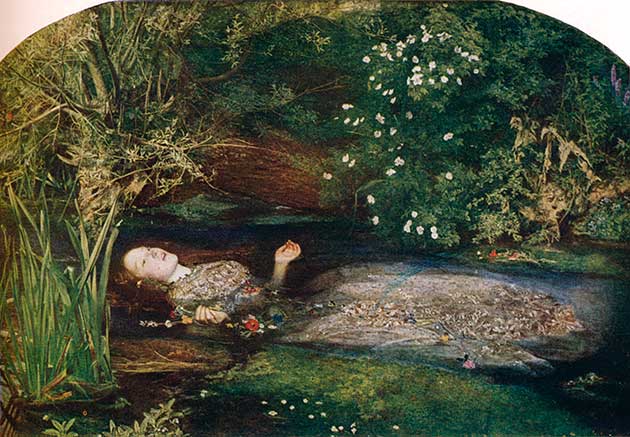 It's not impossible to imagine Daisy Ridley cast with respect to that painting; the red hair (a wig), her milk-white skin, wide face and dainty features give her the same look as the Ophelia floating in the most recognisable depiction of the character in pop culture – they even give a nod to the flowers that float around her in the painting, as Ophelia explains the meaning of them to Hamlet, Laertes, Gertrude and Claudius far more explicitly than in the original play.
I must admit, I was prepared not to like Daisy Ridley as Ophelia. There's usually something gratingly loud and over-enthusiastic about her acting (if you've seen Murder on the Orient Express you'll know what I mean). Yet by the end of the movie, she proved that she is capable of the subtle, gentle intelligence you'd expect from a Shakespeare heroine.
The cast as a whole is bafflingly star-studded; Naomi Watts plays two separate characters, George MacKay plays Hamlet, Tom Felton (Draco Malfoy from the Harry Potter series) plays Laertes (what!?) and Clive Owen disappoints my mother by "not being hot enough" as Claudius.
As Shakespeare adaptions go, this definitely isn't one of the dull, stuffy ones. Though it doesn't entirely take the tragedy away, it gives some strength to a character cheated of a happy ending as well as brightness and beauty to the story. It's a big call to try to improve on Shakespeare, but Ophelia makes a bloody good go of it.
In cinemas July 11.