Jul 11, 2015 Film & TV
An unflinching look at the underbelly of America's housing industry reveals the tragic human stories behind the global financial crisis.
Property prices are rocketing and eager speculators cash in on a booming market while banks court customers with low-cost credit. Watching 99 Homes is such an unnerving experience, and it's not even about Auckland.
Orlando's property market looked a lot like ours pre-2008. Then the housing crisis hit, triggering the global financial crisis. New York film-maker Ramin Bahrani (pictured) headed south to research the origins of the collapse, uncovering misery in the foreclosure courts so horrific he couldn't even bring it to screen.
"There are certain things that if I put them in the film you wouldn't believe me," Bahrani says. "You'd say I'm exaggerating or making things up."
Like the Hispanic man fighting for his home who was denied a Spanish translator because the judge said it was his problem he didn't speak English. Or the old man with dementia, evicted and alone.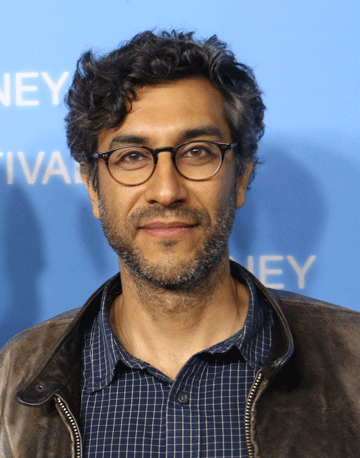 "I was with middle-class families who had suddenly moved into a motel on the side of the highway on the way to Disney World," says Bahrani. "They were sending their kids to school on a bus that picked them up outside the motel next to drug dealers and prostitutes.
"I was with real estate brokers going on evictions and realised they all carried guns. People get shot at all the time. There's endless scamming and scheming. There was so much corruption. I realised as we were writing the script that we were writing a genre film. We were making a thriller."
The story Bahrani tells is a gut-wrenching account that cuts to the quick of the crisis far better than any graphs you'll find on the business pages. Andrew Garfield, in the role of his life, plays young father Dennis Nash who can't pay his mortgage after his labouring work dries up. In a desperate attempt to get the family home back, he agrees to work for the real estate broker who evicted him (the eternally brilliant Michael Shannon). It's a deal with the devil that leads Dennis deeper into the corrupt housing industry.
Bahrani, 40, was born to Iranian parents in Winston-Salem, North Carolina, home of Krispy Kreme doughnuts and Winston cigarettes. 99 Homes is his fifth film. After his third, Goodbye Solo, film critic Roger Ebert anointed him "the new great American director" and praised the way his films pay "great attention to ordinary lives that are not so ordinary at all".
Bahrani grew up reading Ebert and was introduced to the work of his film heroes Martin Scorsese and Werner Herzog through his writing. The film critic and film-maker later became friends and Ebert's last interview before he died was with Bahrani. "I was very fortunate he was promoting me and supporting me and believing in me in the same way from the very beginning of my film career," says Bahrani. "He was a large part of why people knew my films. It encouraged me and gave me the belief to keep going when I wasn't sure."
Bahrani is now professor of film at Columbia University, teaching the work of Scorsese and other greats such as Alfred Hitchcock, John Ford and Francis Ford Coppola to his directing students. He has collaborated with Herzog on two short films, and it was an interview Ebert did with Herzog that has encouraged Bahrani to keep going at a time when Hollywood has seemingly lost interest in making real human stories.
"It's very hard to do what you believe is correct in this world — to follow your own voice," says Bahrani. "And so Roger and Herzog and these types of film-makers are real beacons."
So far, 99 Homes has screened mostly outside the American states at festivals in Venice, Toronto and Sydney. Its US release is scheduled for later this year. Bahrani has been amazed at the "very visceral" reaction from international audiences to the film.
"I think what people at all the screenings globally are connecting to is this 99 versus 1 per cent — this idea that around the world now, honest hard work just doesn't get you very far."
What makes 99 Homes bravado film-making is Bahrani's ability to evoke sympathy for people's morally ambiguous actions when they are pushed to desperation. It's the system, says Bahrani, that is the real villain.
"When the government is cheating people in Florida into buying homes they can't afford, people in Auckland are going bankrupt. They lose their pensions. And no one goes to jail. They get a slap on the wrist and they move on. This makes people angry. Me too. The film taps into that."