Jul 17, 2014 Film & TV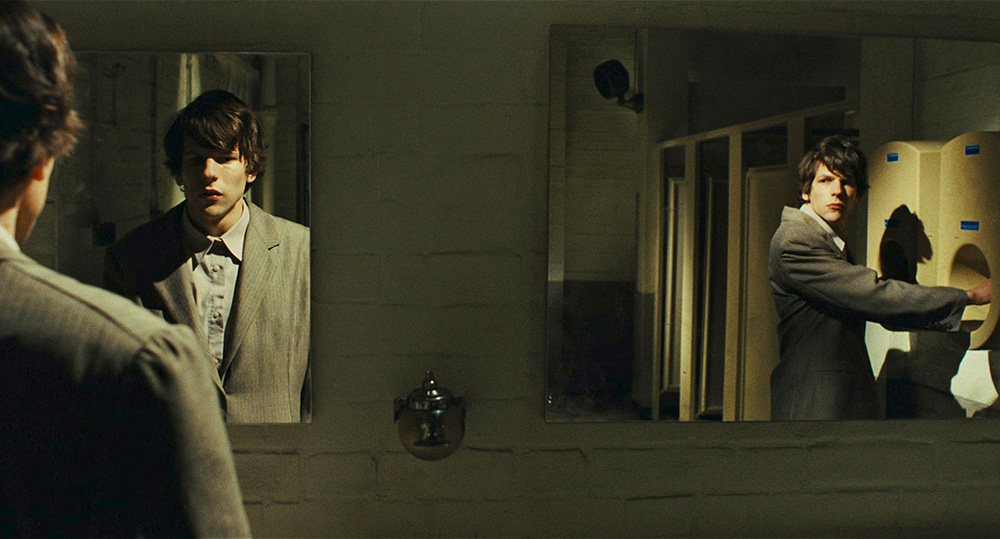 Introducing a dystopian comedy noir, inspired by Dostoevsky and Wong Kar-wai – with a dash of Terry Gilliam.
Awkward, says British director Richard Ayoade, is an emotional state rich for creative and comedic pickings. And although he'd have you believe he's an awkward guy himself, the truth is he's much cooler than that.
When he appeared on The Graham Norton Show next to Russell Crowe, Cameron Diaz and Kylie Minogue, his unruly curls, cropped trou and deadpan demeanour made him easily the coolest person on the couch. A comedian, actor and presenter in the UK, Ayoade is best known for playing computer nerd Maurice Moss on TV comedy The IT Crowd, but the 37-year-old is now getting noticed for his work behind the camera.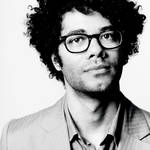 Directing his second feature, The Double, which screens in the festival, Ayoade enlisted the reigning crown prince of awkward cinema, Jesse Eisenberg (The Social Network, Adventureland), for a horribly uncomfortable role. Eisenberg plays a skittish office clerk whose life is so drearily insignificant that nobody even notices when his dopplegänger, also played by Eisenberg, turns up.
It's a nightmarish scenario taken from the novella The Double by Fyodor Dostoevsky, but it struck Ayoade as funny. So while he has given the film an arty treatment to suit its lofty source material, his comedian sensibilities ring through with genuine guffaw moments.
He and co-writer Avi Korine have also taken liberties with the story. Dostoevsky's version, written in 1846, is a cutting commentary on the 19th-century Russian bourgeoisie. "It didn't gel with current sensibilities," Ayoade says on the phone from London, so he relocated the story to a paranoid dystopia.
The film floats in a stateless and timeless setting that's exquisitely stylised and yet Ayoade had a very loose approach to the actors' accents. Love interest Mia Wasikowska retains her Australian edge while Eisenberg speaks American. It seemed natural to the director, who was raised in England by a Norwegian mother and Nigerian father, in a home where everyone spoke differently.
Film buffs have spotted echoes of Terry Gilliam's Brazil and David Lynch's Eraserhead in the chiaroscuro world. Reviewers love to boast their film knowledge by picking cinematic references. "It becomes sort of necessary for people to describe something because they've only got a certain number of words," says Ayoade graciously.
His debut feature, Submarine, about a lovelorn Welsh teen trying to resurrect his parents' marriage, was instantly compared to Wes Anderson (chiefly because the adjective "quirky" applies). It's perhaps a symptom of having a distinctive voice on screen to be accused of being derivative.
Ayoade feels he owes more to Wong Kar-wai or Aki Kaurismäki than Gilliam and Lynch. He says Michael Bay is the most influential filmmaker of our time, yet critics never bother highlighting the derivativeness of bombastic Hollywood blockbusters.
And he was tickled by one commentator's exasperated response that someone who didn't recognise the cinematic references in The Double may actually enjoy the film at face value. In the age of YouTube we're all too busy trying to be clever.
Ayoade is on Twitter now, having previously said he was too neurotic. He sees it as an experiment and claims he hasn't really worked out how to use it — which doesn't seem to have deterred the 100k-plus followers of his sharply funny feed. Not so awkward, really.