Jul 17, 2014 Film & TV
It's party time at the film festival, with a programme bursting with great music films.
Above: God Help the Girl.
Kathleen Hanna, original Riot Grrrl, lead singer of Bikini Kill and Le Tigre, is the subject of the festival's best dance-in-the-aisles-then-march-up-Queen-St offering this year: The Punk Singer.
Sini Anderson's complex, energetic and life-affirming documentary about Hanna is a full-frontal feminist manifesto soaked in great 1990s VHS footage, but it's also a medical mystery, with "best boyfriend" award most definitely going to Beastie Boy Ad-Rock. Also, keep your eyes peeled, Auckland: among the many cameos —Joan Jett, Tavi Gevinson, Kim Gordon — there is a fleeting appearance by the 95bFM studio.
Same era, different issues: one of hip hop's greatest albums gets a documentary to itself in Time Is Illmatic, a riveting feature in which Nas digs deep into the personal and political challenges behind the making of his landmark 1994 release, Illmatic.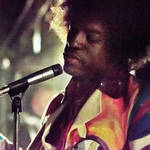 Another American powerhouse is given the biography treatment in Jimi: All Is By My Side, in which Outkast's kinetic frontman Andre 3000 takes on guitar god Jimi Hendrix (warning: contains no actual Hendrix music due to copyright issues).
Speaking of giants of music, New Zealand's own Richard Nunns is finally the subject of a feature documentary, Nga Reo o te Whenua, on his life's work archiving the sounds of taonga puoro.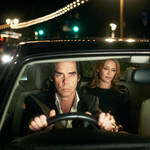 Starched collars and slicked-back hair ought to be the audience dress code for 20,000 Days on Earth, in which Australia's favourite gothic comedian, Nick Cave, gets playful in a performance-art version of a day in his life by Iain Forsyth and Jane Pollard. (Cave makes another festival outing with his beardy mate Warren Ellis, contributing the soundtrack to funeral documentary Tender.)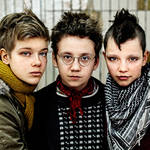 Easily the best hipster date movie will be God Help the Girl, the directorial debut of Belle and Sebastian lead singer Stuart Murdoch. It's an arty, indie-rock-rom-com in which a girl, a guy and another girl start a band. But it's the pre-teen trio of aspiring 1980s punks in Lukas Moodysson's We Are the Best! who will really steal your hearts. Brush up on your suburban Stockholm geo­graphy beforehand — it'll make the jokes even better as these baby Kathleen Hannas pick up instruments for the first time.
Finally, Michael Fassbender fans — there are legions of us — must flock to see his bonkers turn in Lenny Abrahamson's kinda-true indie music satire Frank.