Jul 20, 2017 Film & TV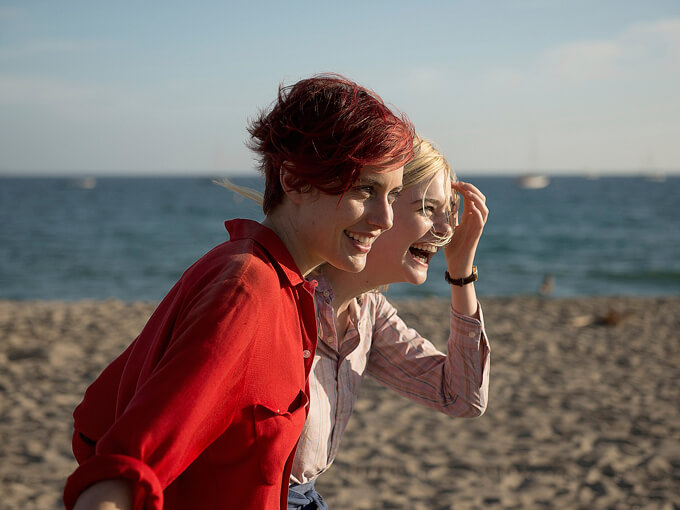 Screening for preference
Face facts: you won't see them all. Whether you plan to see just a few of the movies in the film festival or dozens, you've got some decisions to make. Metro picks some likely candidates, and talks to three Kiwi directors about their offerings.
"They don't do 11pm screenings any more," said the woman sitting next to me at the film festival. "It means there's no way to do six films in one day. How they expect me to keep up with the programme now, I really don't know."
This conversation took place two years ago and I haven't been able to get it out of my head. Not counting opening night, or any post-festival extra screenings, the film festival runs 17 days. At six films a day, this gives you time to fit in 102 films. They're still adding titles to this year's programme as I write, but some years the total number of films gets up around 150. For keeping up with the programme to be mathematically possible, screenings at 11pm would not do the job. You'd need to add ones at 1am, 3am, and 6am, and you would need to go 17 days without sleep.
The New Zealand International Film Festival is therefore our annual embodiment of the Great Truth About Culture: you are going to die leaving a lot of good things unread, unlistened to, and unwatched. This seems depressing at first. But another way to think of it is this: the supply of interesting films, books, and music is effectively inexhaustible. The right approach is to work out how much you can take in while still enjoying it, and then do that. There is no wrong number: in the case of the festival, 50 films over 17 days is great, but so is five. Which only leaves the problem of choice.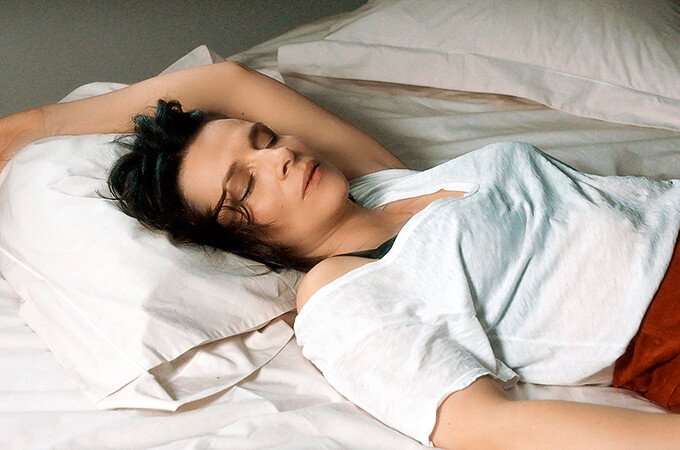 My mantra: follow your people, but take some risks. So, Let the Sunshine In is a romantic comedy/drama directed by the great Claire Denis. You don't even need to tell me it stars Juliette Binoche, I'm already there. Happy End is Michael Haneke's follow-up to 2012's shattering Amour. The Guardian's enthusiastic description of it as a "satanic soap opera of pure sociopathy" would get me on board, except that I'm on board already. Call Me by Your Name is the new film from Luca Guadagnino, whose last two dramatic features were the lush, unpredictable I Am Love and A Bigger Splash: this will be the first time I've seen him working with a cast that doesn't include Tilda Swinton, and while I'll miss her, I'm also fascinated to see what a Swinton-free Guadagnino film looks like.
Taylor Sheridan is one of the most exciting new names in American genre film, with a sensibility fusing a vehement sense of social justice with tense, smart action: in two years, he's gone from "total unknown" to "writer of Sicario and Hell or High Water". Wind River (below), starring Jeremy Renner and Elizabeth Olsen, is the third film to be made from one of his screenplays, and the first he's directed; I have no idea whether he can work with a crew as well as he can work with a keyboard, but there's no way I'm not lining up to find out. 
Sergei Loznitsa's Maidan (2014) is one of the most curiously moving documentaries I've seen at the festival: a single camera is set up and left rolling in the midst of protesting crowds during Ukraine's Maidan revolution, and we watch them. No edits, no voiceover, almost no explanatory titles. Austerlitz applies the same potent minimalism to crowds visiting former Nazi death camps. The festival also features Loznitsa's  A Gentle Creature, a drama based on a Dostoyevsky story, set in the Russian penal system; the chance to see two such contrasting films from the same director isn't one I'd pass up.
For something more daring, consider Don't Swallow My Heart, Alligator Girl! It's a directorial debut, it's from Brazil, it riffs on Romeo and Juliet and it sounds moderately insane; the reviews have been strong, but I freely concede I'm going to it mostly to discover whether it can live up to its title. This motivation would also get me through the door for My Life as a Courgette, but I don't need motivating. This is an Oscar-nominated animated feature from Kim Keukeleire, one of the stop-motion masters behind Wes Anderson's Fantastic Mr Fox, and the animation strand of the programme is one of its reliable highlights.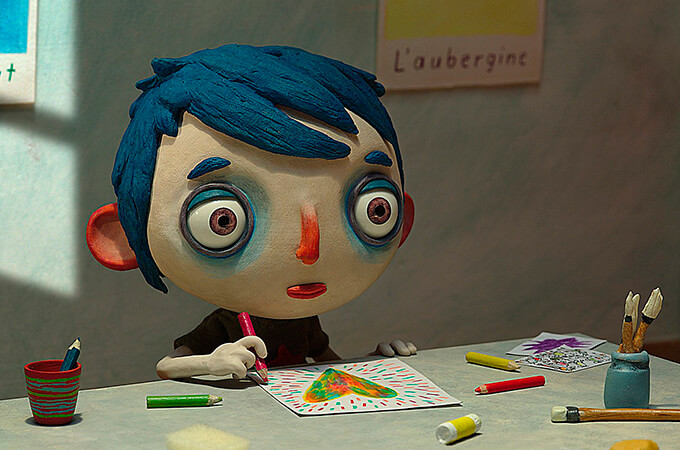 If you pay attention to the international reviews, I Am Not Your Negro (below) arrives strongly heralded: this documentary distillation of the writings of James Baldwin has been getting praise from all quarters. Eloquent, bracing, incisive, and deeply attuned to our global political moment. Another documentary on my don't-miss list: Abacus: Small Enough to Jail makes a powerful point about the implicit licence to reoffend extended to the white-collar rogues behind the global financial crash. The film looks at the treatment of the only American bank to be prosecuted for fraud in the wake of the sub-prime mortgage scandal… which just happened to be a small family bank owned by Chinese immigrants.
Laura Poitras was able to make Citizenfour, her feature-length interview with Edward Snowden, because the highly cautious Snowden trusted her to tell his story. Risk is her follow-up, and its subject is an even bigger access coup: over a six- year period, she was allowed to film fugitive WikiLeaks founder Julian Assange. I'm equally curious to see Trophy, by all accounts a thoughtful, anti-sensationalist study of the 2015 furore over an American dentist's shooting of the African lion Cecil. Another film that promises to ease its way past controversy and ask useful questions: Winnie is a sympathetic account of the life and work of Winnie Madikizela-Mandela, the widely criticised former wife of Nelson Mandela.
If you appreciate getting to hear the stories of people not usually allowed into the geopolitical narrative, keep an eye out for Starless Dreams, which is an Iranian documentary about young female inmates in a detention centre just outside Tehran. Or leap back into the arms of genre for an entirely different look at a young woman at odds with the law: Marlina the Murderer in Four Acts is a stylish, energetic Indonesian revenge story whose eponymous heroine refuses to lie down and be victimised when a gang of outlaws invades her farm.
Blade of the Immortal is the latest film from Japan's Takashi Miike (Thirteen Assassins); it's based on a popular manga series about an immortal samurai, and if there's one thing you can trust Miike with, it's a samurai action movie. For a more transformative twist on genre, I'm putting my hopes in A Ghost Story, from David Lowery (Pete's Dragon). The key words for this one: slow, quiet, unpredictable. And, as it says on the tin, it's about death and loss and what happens next.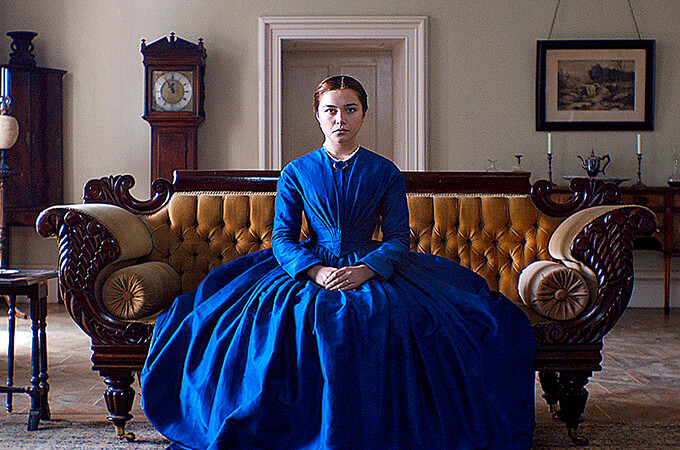 Another slow, quiet story I've been waiting ages to see: 20th Century Women, a gently humorous character piece for which, everyone who's seen it seems to agree, Annette Bening should have been Oscar-nominated. Or for a strong female performance of a very different kind, don't miss Florence Pugh in Lady Macbeth, a Victorian period drama in which the patriarchy meets its match.
Finally, a wild old-meets-new punt: Zacharias Kunuk is a Canadian Inuk director, and his new film, Maliglutit, is inspired by John Ford's The Searchers. A hunter searches for his kidnapped wife and daughter across vast expanses of ice and snow, making for an outdoor pursuit epic that ought to look spectacular on the big screen.
The NZIFF runs Fri 14 Jul–Sun 6 Aug, see nziff.co.nz for the full programme
This is published in the July- August 2017 issue of Metro.