Jul 11, 2018 Film & TV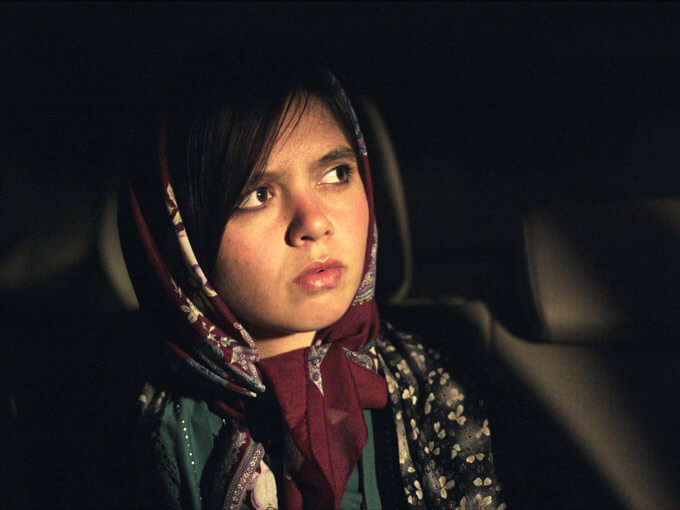 A new Iranian film tops our must-see list at the NZ International Film Festival, 19 July – 12 August.
Three Faces is the fourth film Iran's Jafar Panahi is not supposed to have made. Accused in 2010 of propaganda — perfect Orwellian Newspeak for making films that weren't Iranian government propaganda — Panahi is now in the middle of a two-decade ban from making any films at all.
So you could mistake the cinephile excitement over the films he keeps on making anyway for simple ideological support; unless you watch the films, in which case you'll notice that they're quiet wonders of subtle observation and destabilising humour. As always when I open an NZIFF programme booklet — one of the most exciting moments of my year — a dozen different films clamour to be mentioned as the big obvious stand-out thing. Three Faces ranks first among these equals.
To celebrate the festival's 50th anniversary, they're bringing back 12 remarkable films from the past five decades. My basic position is "go to all of them, they're excellent", but the ones that particularly jump out are Cold Water (1994), the semi-autobigraphical coming-of-age story by the great Olivier Assayas; Wings of Desire (1987), Wim Wenders' lush angels-in-Berlin romance; Orlando (1992), the glorious Sally Potter adaptation of Virginia Woolf's gender-switching classic, starring Tilda Swinton; and Moscow Does Not Believe In Tears (1980), the charming Soviet-era Russian romcom. (No, really).
Some anticipation-worthy documentaries: in Island of the Hungry Ghosts, Australia's Gabrielle Brady sidesteps easy anger to make a lyrical study of the Australian refugee detention centre on Christmas Island. In Bombshell: The Hedy Lamarr Story, Alexandra Dean tells a story so good it's hard to believe it's true: how a Hollywood sex symbol invented bluetooth technology to help win World War II, and was ignored, because women weren't expected to invent things. Maui's Hook is a powerful discussion-starter from Maori psychologist and film-maker Paora Joseph on the difficult and essential topic of preventing youth suicide, especially in rural Maori communities.
Shoplifters, winner of this year's Cannes Palme d'Or, is the latest gentle family drama from Japan's prolific Hirokazu Kore-eda, this time focusing on a group of petty thieves who adopt an abused child. Former Palme d'Or laureate Nuri Bilge Ceylan returns with another monumental slow-burn character study, The Wild Pear Tree, again set in the rural wilds of his native Turkey. In Transit, Christian Petzold, German writer-director of the sublime Barbara and Phoenix, has made another tightly focused character-based drama with huge historical and contemporary resonance, this time around the Holocaust and today's resurgent European neo-Nazis.
Mirai is the sweet-souled story of a young child dealing with the arrival of a new sibling, from Mamoru Hosoda, the anime master behind The Boy and the Beast and Wolf Children. You Were Never Really Here is Lynn Ramsay's adaptation of a thriller by Jonathan Ames, and by all accounts it thrills from go to whoa, while also unsparingly dissecting its complicated central character. And I have so many more films I want to mention, but let's end with Zama, Argentinean writer-director Lucrecia Martel's historical drama about colonialism and class systems. Most of these films are very recent, but Zama has taken a full year to reach us. The international reviews suggest it's been worth the wait.