Mar 12, 2020 Film & TV
Amanda Jane Robinson talks to former Shorty St star Kiel McNaughton about his first feature film, The Legend of Baron To'a, and his directing process.
The Legend of Baron To'a is in cinemas now. See here for showtimes.
You may know Kiel McNaughton as beloved Shortland Street nurse James 'Scotty' Scott, or perhaps as the producer of Waru and Vai, or even as a television director on shows such as Find Me A Maori Bride, This is Piki and Nia's Extra Ordinary Life. Now, Kiel McNaughton makes his feature film debut with The Legend of Baron To'a, an action-adventure comedy following Fritz (played by Australian-Tongan actor Uli Latukefu) as he learns the warrior ways of his father in an attempt to secure the return of his family's treasured pro-wrestling title belt from local gangsters.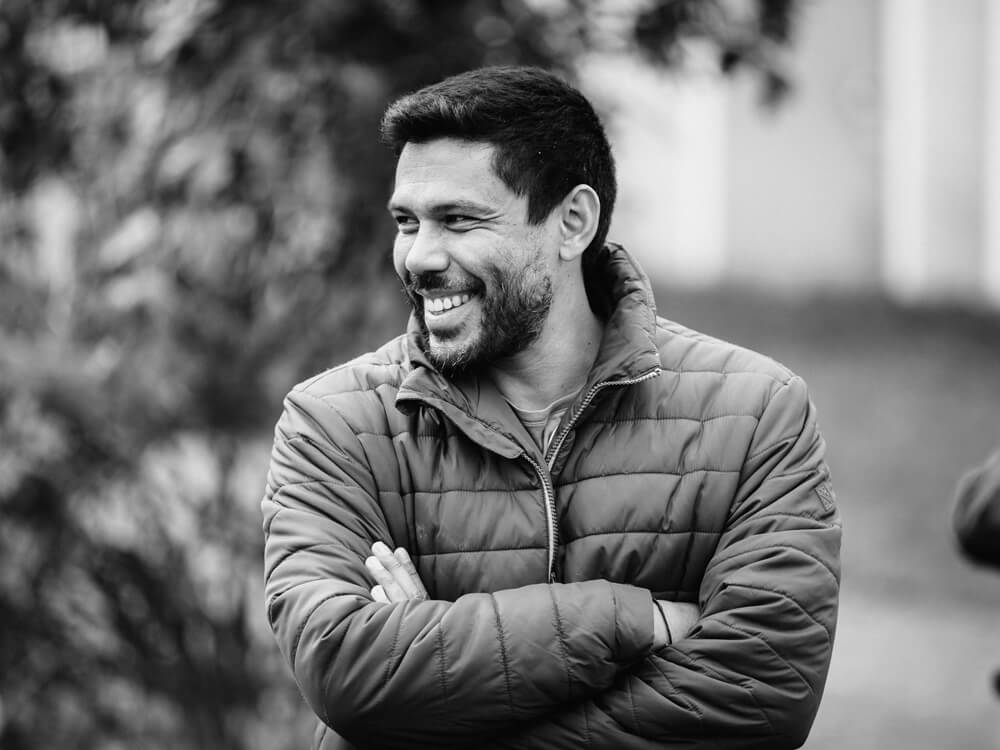 Amanda: Talk me through how you came across the script for The Legend of Baron To'a.
Kiel: In 2016 I was at a friend's wedding in Fiji; Millen Baird, who we've done a lot of work with in the past; and got talking with his sometimes writing partner John Argall. Basically John had written a low budget feature years prior called Netherwood and they'd been working on a follow up to that, but it had stalled. I really loved the idea of this action film set in one single location. It had a nostalgic feel to me; an 80s-90s action film vibe to it but with a Kiwi approach, so none of the explosions, no guns, none of the things that make Hollywood films Hollywood films. Instead we've got what we've got.
The other thing that really appealed to me about the script was John's vernacular. If you read the script, the way that Fritz talks is so different to anything we've seen before. And so we took it on, BSAG [Brown Sugar Apple Grunt] Productions, Kerry [Warkia] and I said we were interested in developing it into my first feature. So we approached it from our perspective then developed it with John, and John really tapped into his own Tongan heritage and brought this character of Baron To'a to life. We developed it over about two years and then we shot in April and May last year.
Did directing a feature feel different from directing television?

It didn't feel different in that I felt I was ready for it because of everything I've done in television. Having co-produced Waru and Vai with Kerry I knew the differences with film production, I knew what it meant to be working on one story with a big budget rather than episodic, so I didn't feel overwhelmed coming into a feature. In terms of the difference, the attention to detail, knowing that that shot is going to be on the big screen so we have to work to make sure everything that's being seen is how we want it to be seen. You take the hits with the misses, but I'm really pleased with the production design and the cinematography is beautiful.
READ MORE: The emotive journey of movie Vai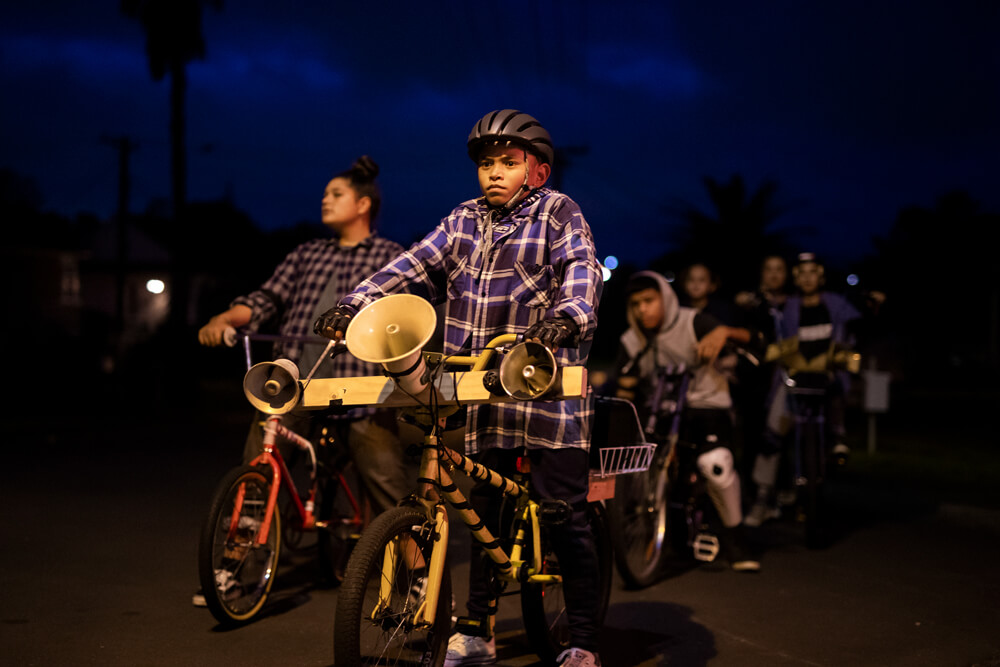 How did you go about casting?

We very specifically needed a Tongan actor for the lead role. We did some screen tests with our Tongan actors here, but then we found Uli [Latukefu] online. He'd obviously done a bit already, he'd done Marco Polo and Alien: Covenant was coming out at the time. The interesting thing with casting Fritz, was that on the page Fritz comes across as a real dickhead, just the way that he talks and because he's just so not a part of the environment. And so we needed someone who would bring a natural empathy with the audience, someone we could care about, even though he had these blocks up. Uli was perfect. He is such an amazing actor and his personality is so generous and that comes through. And then Jay Laga'aia as the nosy neighbour character is fantastic, he was our first pick there. We had Nathaniel Lees who is so wise, who I really wanted to cast.
Shavaughn Ruakere was another one of our choices from the beginning. The character of Royden wasn't as fleshed out originally, but I really loved that character, and Duane Evans Jr was my first choice for him, I'd worked with him on Shortland Street. Now his career is soaring, he's in all the next Avatar films, but he's just so good in this role as well. So then we had read-throughs really early on in the scripting side of things, so it was two or three drafts before our final draft we got the cast together to do a read through as a test to see what they could bring.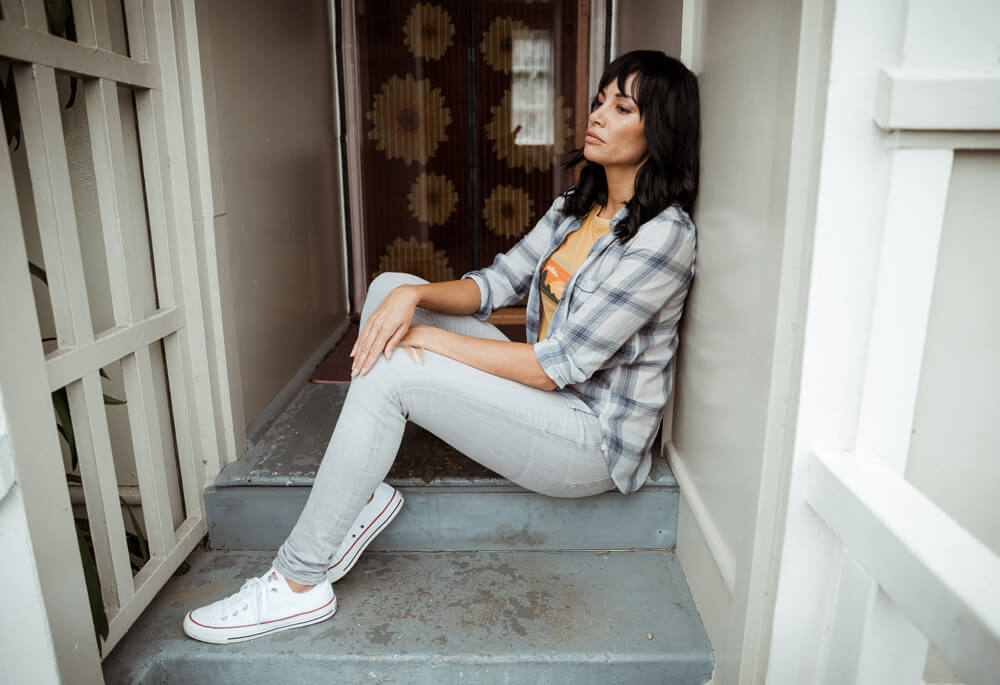 What were the kinds of conversations you were having with your actors going into the shoot?

One of the main concerns, as an actor, reading a script and coming on, wanting to do your best, you have no idea, really, what the tone of the film is going to be. Ultimately that's my job: tone management. As a script it could have been perceived as a different kind of film tonally. Someone else could have made the film quite dark and raw. So the conversations were always around how to make each scene entertaining, different to other New Zealand films, and fun. And with a majority Pacific Island and Maori cast, what is it that we're bringing into this that speaks to our perspective, the perspective we want to present to the world, about community, about legacy, about taking on the role of father.
Whenever I would say the logline to someone, "this savage gang steals his belt and he's got to get it back", I'd hate saying the word 'gang' because there are so many connotations around that, especially in New Zealand cinema. So I was very conscious of trying to make this gang not that real heavy ultra-aggressive, ultra-violent gang. Yes there's violence in there, but there had to be that fun aspect, because it's an action-adventure comedy film. We chose the colour purple for them, the leader of the gang is 6ft 10", all of these other-wordly things.
How did the location inform the story?

Our location manager showed us a lot of different cul-de-sac's around that area, but the one we filmed at was the most symmetrical and it had these three big palms, and the keyhole served as a wrestling ring at the end. When we first got in there we thought we could paint some of the houses to match our colour palette, and then we looked into that and it was way above our budget to be able to do that, so we looked at the colour palette that was already there in the street and then that informed the limits of the boldness of our colours. Even with the purples of the Pig Hunters, and Fritz's costumes, a lot of the colour had to be stripped out of it so it wasn't too bold. In the street there are a couple of old state homes with those old pastels which are really cool, and it gives that kind of nostalgic vibe even though it's set in the present day. It also allowed us to do flashbacks quite easily, because you can go back 30 years and nothing has changed.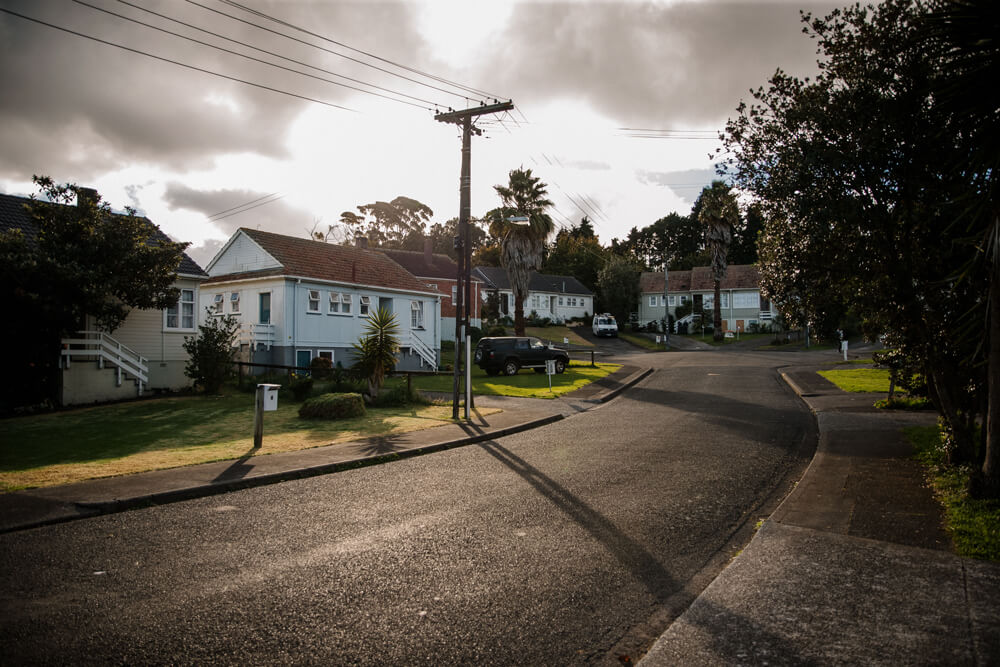 What is it about action films that you were drawn to?

I'd hoped my first feature would be an action and I'm so happy we were able to do that. Part of it is the challenge of making an action film, but I've just always loved popcorn films since Beverly Hills Cop and Commando. I just find the entertainment value in action films, they're exciting. I love to see the skill of the performers. We've got such a great stunt guild and practitioners in New Zealand. I was a stunty for a little while after drama school and became good friends with them and a lot of them were so keen to come on board this shoot. One of the things we're really pleased about is that we were able to get some of the stunt performers, who usually just do the stunts, into more of the key roles.
As a teenager I did kung-fu, a little bit of martial arts. I've always been enamoured with the skill with a martial arts discipline. Bringing in some kind of kung-fu vibe while merging WWF with it too was really cool, and was exciting for the stunt team too, to figure out a mixture of freestyle wrestling but also have some of those power moves in there. Then spice it up with a little martial arts as well.
Your partner Kerry produced this film, and you two often work together very closely, do you
feel like that's romantic?

I think it's a romantic idea.
What happens when you can't remember whose idea something was?
It's easy — if it's a good idea it was Kerry's and if it's a bad idea it was mine. Obviously we have our good moments and bad moments, but mostly they are good moments. Being part of a film production together is like being in a marriage anyway, it's all about communication and treating people with respect. As long as we're doing that with each other, we're okay.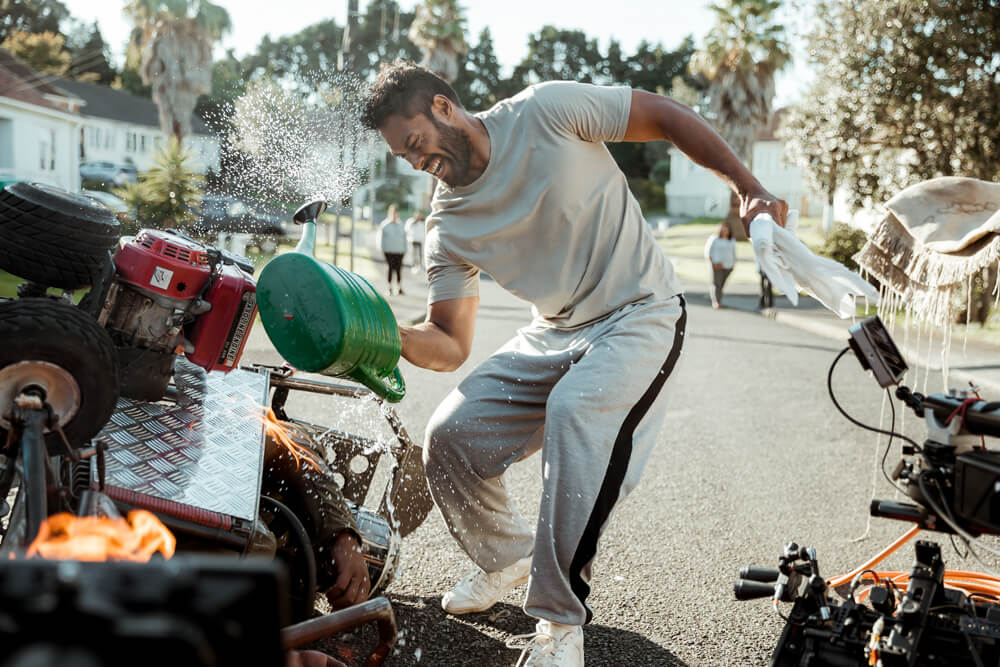 When did you know you wanted to make films?

Through drama school we had a tutor who was a recent graduate. He was a stunty who had been working on Lord of the Rings at the time, but he was also an independent filmmaker, and it was at the time when digital filmmaking was just becoming a thing. He came on and wrote and directed our third-year film. He wanted to make it a feature, and he did, it took him maybe three or four years because he was doing everything himself. Watching him work was probably the seed for thinking I could make films at some point.
But it wasn't until Kerry and I started making 48HR films to test our own skills. I think we started making them just before I started acting on Shortland Street and then we started meeting more crew and developing relationships that way. And then when I was written out of Shortland Street we knew we needed to find some money, and luckily we had been working on developing Auckland Daze and we were able to get that across the line. It was a gradual thing, there was not a five or ten-year plan, it was that when you have kids you have to be able to feed them. Kerry and I had talked early on in our relationship about not settling for jobs we're not happy doing. So we would teach drama, Kerry did retail at one stage but we knew we had to get her out of that as quickly as possible and stick in our own industry, which is why we started creating stuff.
If you could work with any actor who would it be?

Denzel Washington.
What are you working on next?

As a producer Kerry and I are working on Kainga, our follow-up to Vai and Waru with pan-Asian Kiwi women filmmakers. We start development on that in a couple of weeks. At the same time we're working with Indigenous Western Australian producers on a version of our framework we've created on Waru and Vai, so we're working with them as executive producers. And we're developing some more projects with John and another action film as well. We're also producing a web series with Grace Palmer who I worked with on Shortland Street and Eve Palmer, so that's going to be a fun thing to shoot in the middle of the year.
The Legend of Baron To'a is in cinemas now. See here for showtimes.
Follow Metro on Twitter, Facebook, Instagram and sign up to our weekly email