Sep 21, 2016 Film & TV
Long known for her versatility in front of the camera, Madeleine Sami is stepping up to a new role behind it.
For a hint of Madeleine Sami's approach to her first gig as a television director, just check out her choice of footwear.
Arriving at the Metro office after a rainy photo shoot at The Wintergarden, she's sporting weather-appropriate Doc Marten boots as unequivocal as her attitude to being a first-time director.
Sami makes her off-camera debut on September 30, when the second series of Funny Girls kicks off on TV3. When the first season of the Kiwi sketch comedy show aired last year, it quickly found a following and won praise among critics, who shockingly concluded that yes, "girls" can indeed be funny.
"There was a buzz," says Sami of the first series. "There's nothing else like it on TV. It's a really great time for women in comedy — look at Amy Schumer. There is a confidence about it that's new, a level of support."
Having appeared briefly in the first series, Sami concedes that directing the entire next season was "quite a big beast" for a newbie to take on. "The thought of it scared me a little bit and that's probably a good reason to do it."
Approached by producer Bronwynn Bakker, Sami came on board with a long list of acting credits but stuff-all directing experience, having shot just a couple of music videos for The Sami Sisters, her band with siblings Anji and Priya, which included directing Keisha Castle-Hughes as a gun-toting desert dweller in the video for their new single, "August Song". In 2015, she directed Rose Matafeo's show at the NZ International Comedy Festival. Cue a learning curve on the Funny Girls set.
"I'm learning lessons about being a director, how to manage a set and assert yourself on a set, how to make decisions quickly. I really enjoyed being at the centre of that process, managing and directing the actors, thinking about the visual look.
"You're constantly problem-solving — sometimes you don't have the actors for a scene for the first half hour, or you shoot a scene at a location you haven't seen before. Because I didn't know what to expect, it was exactly what I expected."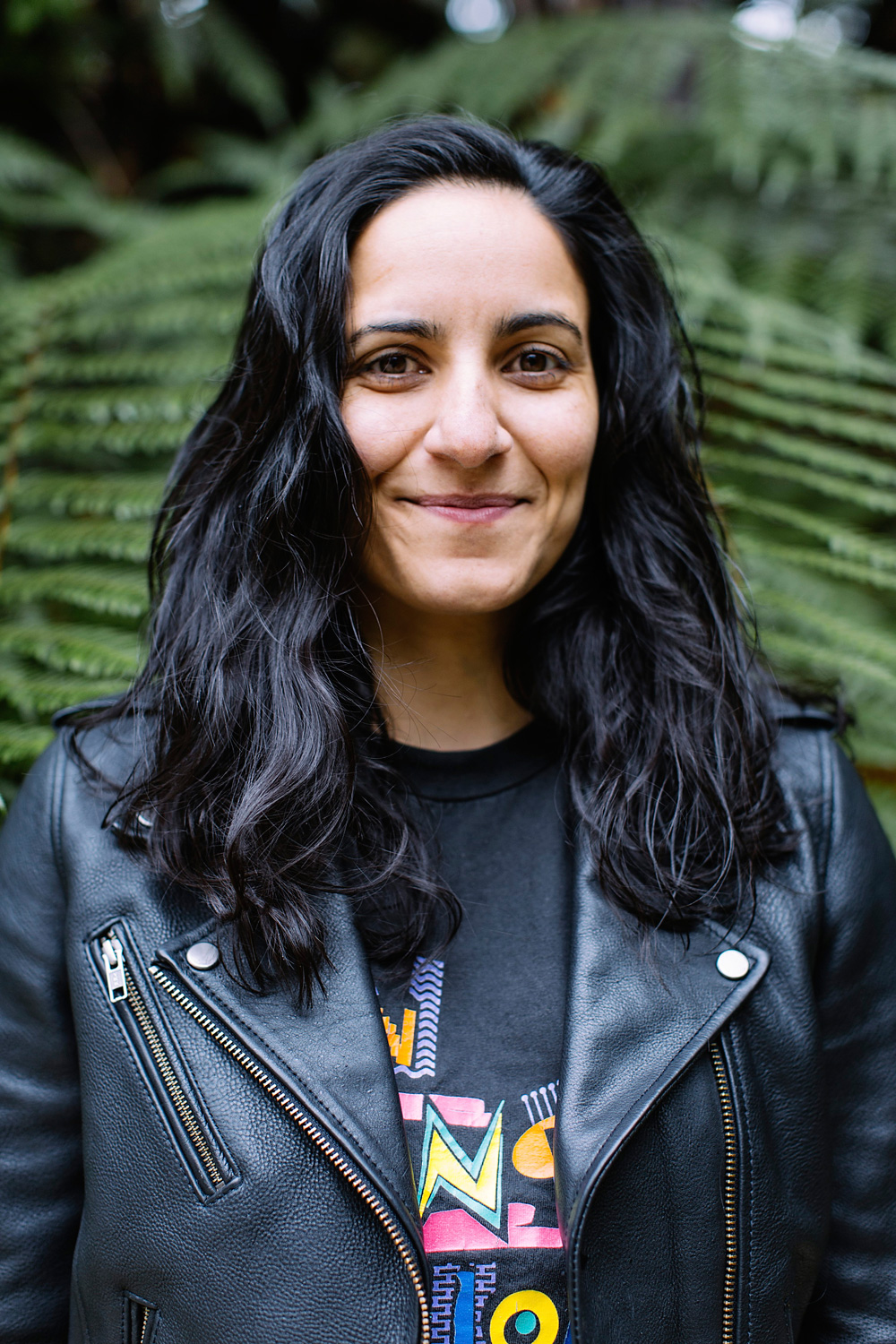 The experience has whetted her appetite for directing, but "it's one of those things that's tricky as a woman because it's not done that much and there's no reason why".
As it did the first time, the show delves into the lives of women working in the media, with Matafeo, Laura Daniel and Jackie van Beek in the starring roles. But this time the sketches are even edgier, more political in terms of commentary on gender roles.
"That's come from the writers," says Sami of a nine-strong team that includes Matafeo and Daniel as well as Chris Parker and Nic Sampson. "They're the new generation of comics that have come from stand-up."
Starting out in a different era, Sami quickly established herself as a versatile character actor on stage and screen. At 18, she was a doctor on Shortland Street, and has since appeared in Outrageous Fortune, Sione's Wedding and Top of the Lake (among many others), as well as writing and starring in the TV series Super City.
"Growing up in the industry, I have seen New Zealanders embrace New Zealand TV," she says. "I started acting when people were struggling to find audiences and there was a real cultural cringe about New Zealand comedy. People thought Billy T was funny but 7 Days cracked that, and now Jono and Ben. It's really exciting to see these younger actors coming up with all that confidence; it's quite infectious and inspiring to be around."
Meanwhile, Sami is grappling with arriving at a problematic age for a female performer. "I'm not old enough to be old, I'm not young enough to be young and I'm not pretty enough to do the lead roles. That's the industry."
"LA is comically brutal for a woman of unclear ethnicity. Earlier this year, I got an audition for the role of a shaman with a bone through her nose."
Over the past two years, work has taken her back and forth between her mum's spare room in Auckland and her home in Hollywood with wife Pip Brown (aka singer Ladyhawke). "LA is comically brutal for a 36-year-old woman of unclear ethnicity. I had a guilty moment earlier this year because I thought I should audition for something, so I got an audition for the role of a shaman in an action movie with grey straggly hair and a bone through her nose. The other women auditioning were like a roomful of Kardashians. It's fucked."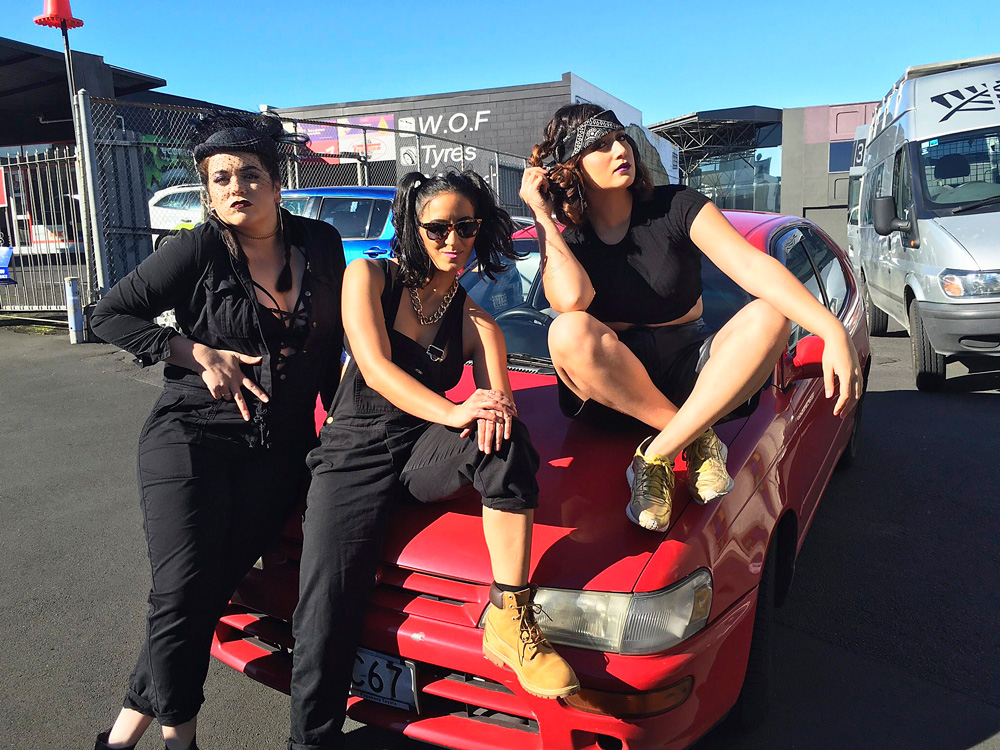 It's no surprise, then, that her focus has shifted from acting to screenwriting. "Why would I want to put myself through that on a daily basis when I could be writing? You do need to have something on the side to keep the hope alive — writing is that for me… It's a way of having some control over your destiny."
After starring in Super City, the acclaimed TV comedy series about Auckland she wrote with Tom Sainsbury, she is now working with him on a movie-length spin-off for one of the characters.
She's also writing a feature film with van Beek — a comedy about two single women in their 30s, which the pair will direct and star in when shooting starts in Auckland next year.
And now that she's directed a TV series, Sami is toying with the idea of trying stand-up comedy for the first time. "Stand-up is the final frontier for me, because it's the most terrifying."
Funny Girls returns to TV3 on September 30.
Portraits by Caitlin McKone.