Jan 6, 2014 Books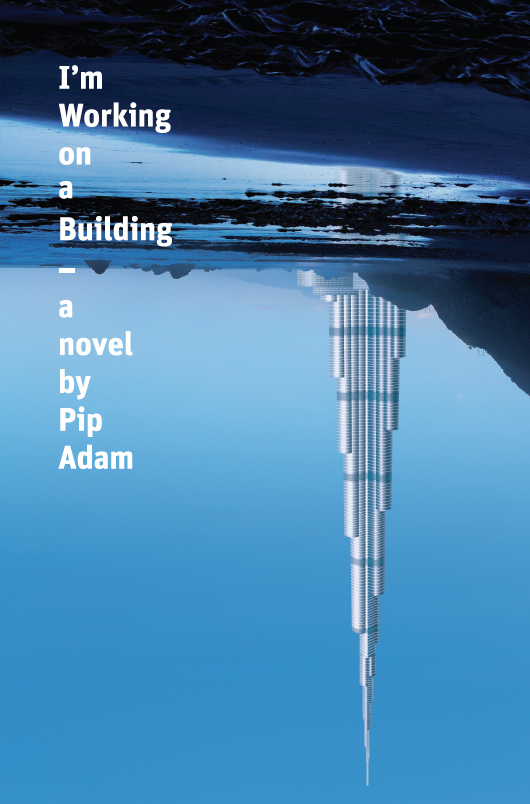 I'm Working on a Building
By Pip Adam (Victoria University Press)
To begin at the end, the author has added an afterword to her novel in which she tells her reader that it was written as part of a PhD thesis in creative writing, one that asked how the language of structural engineering might be used in fiction. This is worth knowing, since it explains some of the novel's peculiarities, in particular its fascination with building terminology. Each chapter of this book is centred on a real or imaginary building. Most of the characters are engineers or architects. They talk about buildings, as one might expect.
The difficulty is in those characters and their talk; neither are very interesting. The protagonist is difficult, apparently a much better engineer than her colleagues but unable to communicate with them. She is not likeable, which would not be a problem if she were compelling. Sadly, she is not.
Her colleagues are rather flat. They are not helped by the deliberately opaque writing:
Paul walked back to his chair. William stopped to talk to Craig some more. Craig didn't worry Paul at all. He checked the time on his cellphone. It was almost lunchtime.
And so on. The most interesting character in the novel is the protagonist's sister, a hairdresser; the one chapter she narrates is the most engaging in the novel. But most of the novel is concerned with office life and with structural engineering. It becomes rather trying.
But also there are moments of ecstatic free writing, in which the author's grey characters reveal their inner lives. So one must suppose all the opacity and greyness to be deliberate. The chronology also is difficult: the chapters have been arranged in reverse; no doubt there is a point to this. A writer can experiment with style in a thesis; in fact it is expected. Whether it works here is another matter.
Turned the right way about, this is not a complicated story: a teenage girl has teenage problems, goes to university, becomes a structural engineer, works on several buildings in New Zealand and overseas. Then one of her buildings has problems – it collapses in an earthquake, injuring her and killing a couple of the other engineers. Then she falls apart for a while. Then she works on other buildings in other countries. Then the book ends.
And yet, despite all these difficulties, this is a book worth reading. In a literary world dominated by historical sagas and lifestyle novels a little experimentation goes a long way. Although the architects are not very convincing and the engineers are not very interesting, this at least is a novel that deals with language, a story about writing as much as it is written.