Nov 28, 2019 Books
Slate editor and writer Dan Kois dragged his family away from their home in Washington, DC, and around the world in a quest to be closer and enjoy their lives together more deeply. He speaks to Metro's Tess Nichol about what they learned – and why they loved living in New Zealand.
In 2016, Dan Kois was really rather unhappy. I mean, so were a lot of people but this was well before the 2016 US elections, at the very start of the year.
Kois saw his children, but not as often as he'd like. His job as the culture editor at the popular American website Slate kept him busy, his wife Alia Smith, a First Amendment lawyer, was also busy, and so were their kids. Even when they spent time together, it didn't feel like quality time. "I often thought of our family as a set of separate verticles on a website," Kois says. "Like there were four tabs and each tab had every person's individual shit in it, and sometimes those tabs would cross over. We did not often think of ourselves as a unit."
One night in February, while away for work, Kois was in an Icelandic hot pool talking to a family he'd met who unwound in the thermal baths every night together. Chatting about the ins and outs of their days, and this dreamy bedtime ritual, he marveled at their seemingly superior ability to just be a family.
What was it about his family's lives that made them feel so disconnected from one another, Kois wondered. Was it a 'them' problem, or a wider cultural issue? If it was the latter, where else in the world might people be getting this more right? If it was the former, would shaking things up drastically get the family out of this rut and bring them closer?
The chance meeting saw Kois, Smith and their two young daughters, Harper and Lyra (now 12 and 14) ditch their life in Washington, DC, and spend a year travelling from country to country – four countries, to be exact: New Zealand, the Netherlands, Costa Rica and then back to the States, to live in small-town Kansas.
His resulting book about the experience, How To Be a Family: The Year I Dragged My Kids Around the World to Find a New Way to Be Together, is out now in New Zealand. Speaking to Metro, Kois says New Zealand was their favourite; "the winner, in the great sweepstakes that was our year-long trip" (which is sure to make us, the country perhaps most eager for the world's approval, feel pretty pleased).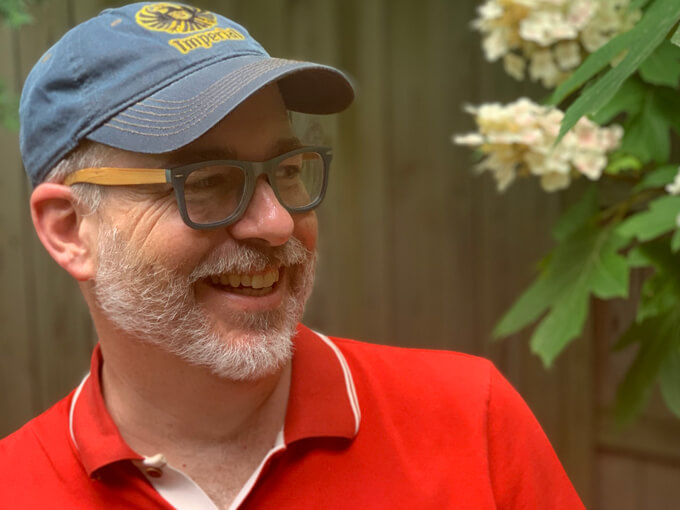 Settling in the Wellington suburb of Island Bay, Kois' family found themselves immediately welcomed into the community (though less so by the typically awful weather in the capital – at one point shortly after their arrival a neighbour texts a classic Wellington apology: "even for Wellington weather this is real shit").
"We had this experience of people in New Zealand being game to tell us what they loved about the country and what they struggled with about the country," Kois says. People would invite the family round, take them all on adventures, and chatted openly with Kois for the book. "It made our lives a real joy." It also helped Kois see ways the New Zealand Government supported family life in ways the US Government simply doesn't: more willingness to provide flexible working arrangements; a broadly functioning healthcare system; ACC.
ACC in particular was a revelation to Kois. While he acknowledges the image of Kiwis as risk-taking adventure-lovers is perhaps a little broad or cheesy, he does think ACC has a positive impact on parents' attitudes about letting their kids roam wild. "I did get the sense that children could be out in the world, doing things out of their [parents'] surveillance, was heightened because they knew that if something happened, their kids would be taken care of."
More challenging was getting his head around the very un-American notion that it's fine to be just fine. In one of the book's anecdotes, an Island Bay mother says her child had said she wanted to grow up to be an Olympic athlete. The mum responded by telling her that wasn't very likely.
Kois initially recoiled at this – children are so full of potential, why would you dampen it? But when applying the same logic to adults, it felt freeing. Many of the grown-ups he met in Wellington had changed careers, or gone part-time, or opened a business only to have it fail. "What I heard over and over again from parents was that those cul de sacs in your career did not create the same red flags in New Zealand they would create in the United States. It's the same thing, right? It's the same sense that it's ok not to strive to be the absolute best project manager who has ever existed, it's fine to just do your job for a while and leave at 5 and if you don't like it, leave and do something else."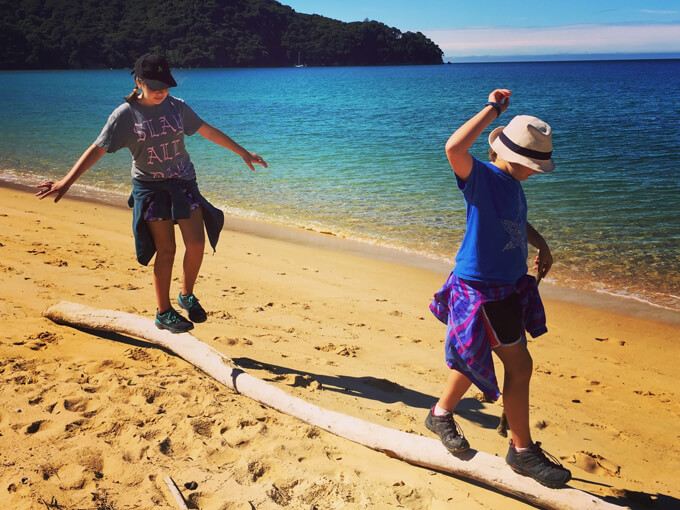 This revelation has stuck – Kois is now happy to report he's "much more mediocre" at his job now, in that he doesn't feel the same internal pressure to climb the ranks and, as a result, he has more time and energy for other parts of his life. He's recalibrated his hopes for his girls' futures as well; realising he'd unconsciously wanted their lives to mimic his own academically high-achieving path.
It was these kinds of insights Kois and his wife hoped to gain by upending everything comfortable in their lives, and seeing if they could hack it. For the most part, they could, and they're closer now as a result – that is, they've figured out how to be a better version of the family they want to be.
Would Kois recommend such a trip to others? Not necessarily, but he'd definitely recommend changing something to anyone feeling stuck in their lives. "Find the thing that's hard, with the people you love, and go do that thing. Maybe it's a week away, maybe it's four months of changing things up at home, maybe it's a year away like us, maybe it's dumping everything and moving to Costa Rica and never coming back – I don't know, but do that."
How To Be a Family: The Year I Dragged My Kids Around the World to Find a New Way to Be Together, published by Little, Brown and Company, is on sale in New Zealand book stores now, and ?available to buy online.