Mar 11, 2016 Books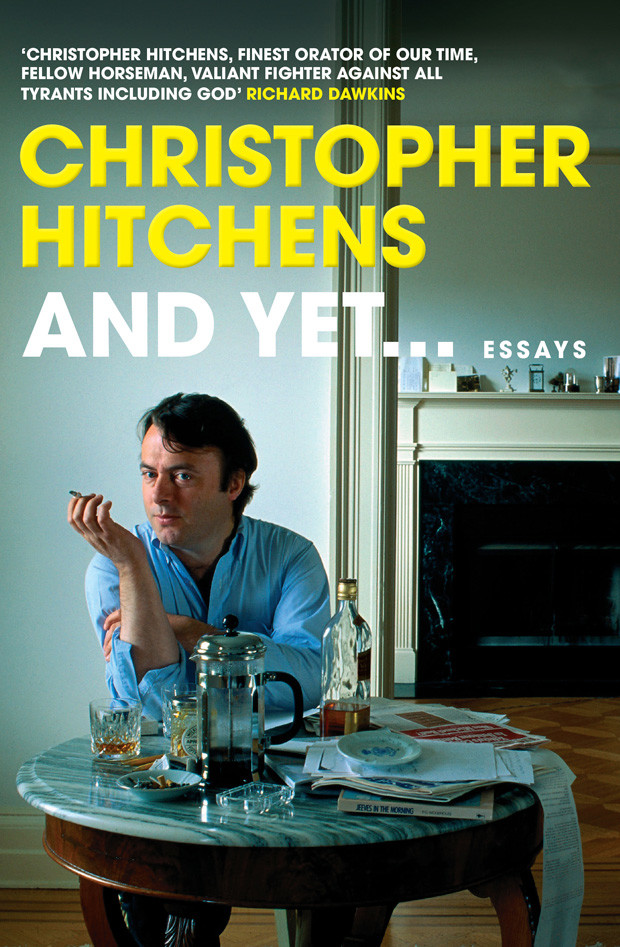 AND YET…
Christopher Hitchens(Allen & Unwin, $37)
This article was first published in the March 2016 issue of Metro.
The death of Christopher Hitchens in 2011 meant there was one less "drink-soaked former Trotskyist popinjay" in the world and we are all the poorer for the loss.
Five years on, And Yet…, a new compilation of essays spanning his late American period, follows on from the success of the 2011 collection, Arguably. If this looks to jaundiced eyes like a second go at the carcass, there probably is some of that — but the sheer vitality of Hitchens' prose and the vehemence of his attacks on hypocrisy make the new book more than just reheated leftovers. And at least one of the guilty remains at large — here he is on Hillary Clinton: "Indifferent to truth, willing to use police-state tactics and vulgar libels against inconvenient witnesses, hopeless on health care, and flippant and fast and loose with national security: The case against Hillary Clinton for president is open-and-shut." Written back in 2008, when Clinton was running for president the first time round, the piece kicks off with a Kiwi connection (who knew she once told a fib about being named after Sir Ed?) and goes on to accuse both Clintons of much bigger lies about everything from his sex life to their position on the Iraq invasion.
Like all of Hitchens' best writing, "The  Case Against Hillary Clinton" is informed by a deep sense of moral outrage. Hitchens' omnivorous, contrarian nature saw him take potshots at cant and hypocrisy in many forms. In his lifetime, he lined a number of unusual suspects up against the wall — Mother Teresa, Princess Diana, God — alongside more traditional targets such as the Clintons, the Kennedys and Henry Kissinger.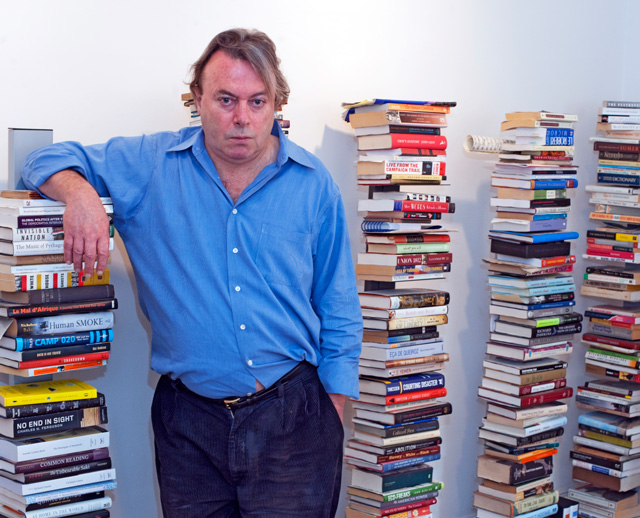 It's hard not to miss him now, as the American political landscape becomes ever more grotesque. "Donald Trump — a  ludicrous figure, but at least he's lived it up a bit in the real world and at least he's worked out how to cover 90 per cent of his skull with 30 per cent of his hair."  After that thumbnail sketch back in 2000, who wouldn't want to read Hitch on The Donald?
Unpredictability is part of the fun, and so is style. Few can crack a reader up with more elegance. And Yet… includes one of his funniest pieces. Originally published in Vanity Fair in 2007, the account of getting a Brazilian wax — "The businesslike Senhora… took a purchase on the only available handhold… I was overwhelmed by a sudden access of lava-like agony, accompanied by the vertiginous sensation that there was no there there" — will make you cry tears of laughter even as you cross your thighs.
Essays on George Orwell and Rosa Luxemburg show he takes his heroes seriously, but he's better when he's poking sharp sticks at people, including himself. The aforementioned waxing episode is part of a "limits of self-improvement" trilogy that also includes his adventures with seaweed wraps and cosmetic dentistry.
There's an unexpected chill in the final instalment when Hitchens reveals he's thinking about death a lot. "You're not going to live to spend a dime of these royalties," he tells himself on a successful book tour.
Main image: Washington Post/Getty Images