Apr 26, 2017 Art
A group of young artists and performers are making sure their voices are heard in the discussion of decolonisation and the representation of Pacific bodies. 
With liberal values under attack around the world, it's easy to cling to the virtue of "diversity" and celebrate that ground-to-the-nub cliché that Auckland is the world's biggest Polynesian city.
But such celebration easily tips into instrumentalisation. We're particularly happy to make use of beautiful, young brown bodies: Malakai Fekitoa and Jerome Kaino in advertising campaigns that make them look like the magnificent prototypes for a clone army; Parris Goebel and her sexed-up dance crew; Steven and Valerie Adams, whose freaky genes have given them superhuman powers. Brown bodies are everywhere — that is, when it suits us to look at them and when they aren't unusual, or confrontational, or queer.
Fafswag is a collective working to change that: a group of young, LGBTQ+ Pacific artists blending activism and performance to examine interconnected questions of race, class and sexuality in Auckland. For the 13 members, including Tanu Gago, this isn't an academic exercise; these are the forces that shape how they live, every day. As Gago explains, to be a person of colour and LGBTQ+ in Auckland can still be tremendously isolating, even in 2017.
<!– –>
"We're part of a generation who are like, actually, that's not good enough," he says. "If we want something to change, we have to be the catalyst for that, and we have to mobilise something really urgently. It's getting to a tipping point now, where we want to be included in the civic identity of Auckland."
Most members of Fafswag have day jobs: Gago, for example, works for the New Zealand Aids Foundation. They also have their own individual practices in film, photography, performance, spoken word and so on. But it's as a group that, so far, they've made the most impact on the Auckland art world. Fafswag is a significant player in an increasingly important conversation among young Pacific artists and writers in the city about decolonisation, the representation of Pacific bodies, and what it means to work within and against contemporary power structures.
Whereas other leading young Pacific artists — Luke Willis Thompson and Kalisolaite 'Uhila, for example — also explore these same broad issues, Fafswag has developed a singular approach, built in large part around their "vogue balls".
The New York subcultural voguing scene for LGBTQ+ people of colour was made brilliantly visible by the 1990 documentary Paris is Burning. It was then (in)famously appropriated and watered down by Madonna. Fafswag's version of voguing is simultaneously urban and indigenous — driven by a unique combination of club culture, a kind of tribal-Gothic Mardi- Gras aesthetic, and a decolonising energy. It's in part an attempt to reconnect with the history of queer Pacific culture before the moralising brutality of Christianity, as well as an effort to find affirmative images for their own community, here and now.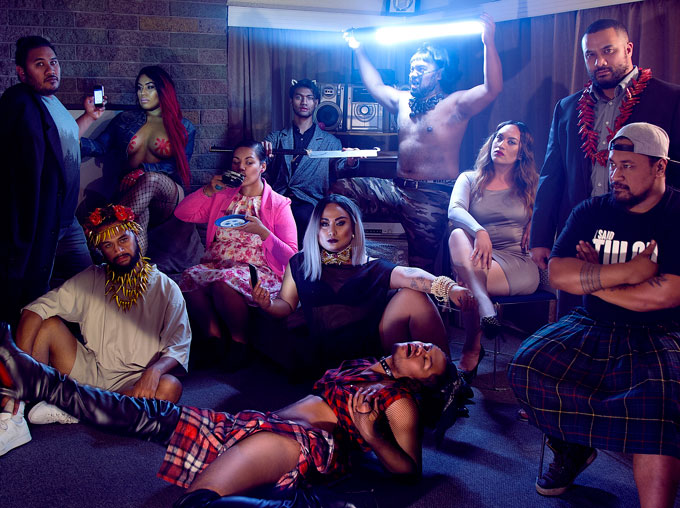 Yes, the outfits are exuberant and elaborate, and the staging is immaculate. Even Fafswag's Instagram account is a thing of stylised, carefully curated wonder.  But this is no drag act. Nor is it a riff on the idea of the fa'afafine, which in itself is an incredibly specific cultural construct. We can't simply dismiss this as "identity politics" either. This is heartfelt, meticulously researched, and underpinned by a fierce understanding of postcolonial and intersectional theory: branches of thinking that examine how overlapping issues — not just race, but also class, gender, sexuality and so on — shape power within our culture.
On March 18, Artspace will host a Fafswag ball, the theme of which is "disruption". Artspace director Misal Adnan Yildiz has wanted to work with Fafswag for a long time. But it was the collective who held back, to make sure the timing was right, both in terms of the maturity of their events and because of what it would mean to do something in the heart of Auckland's CBD, and of the art world.
"Fafswag has always been trying to decentralise power," Gago says, "which is why our vogue-ball culture was cultivated in the suburbs. It had to be for a particular audience and it had to privilege their needs and desires. But we were still separated from the rest of the country. We realised that the challenge of inclusion and participation and diversity is actually to come into the centre, and to operate in a way that is still authentic and meaningful to [our] cultural space, but has the visibility to reach a wider audience."
It's also clear why Yildiz would want to collaborate with them. His tenure as Artspace's director has been marked by his ability to locate the institution in its Karangahape Rd communities — particularly the queer scene, which he has welcomed in by marking 30 years since homosexual law reform, reshowing Fiona Clark's landmark 1970s photographs of the LGBTQ+ community, and even presenting a little-known body of gay images from the 60s by Billy Apple. Yildiz has also been outstanding at creating space for young Maori and Pacific artists, something enhanced by the fact that the Tautai Contemporary Pacific Arts Trust has moved into the same building.
Gago, though, is cautious not to be too prescriptive about the intentions of the Artspace event. "The politics are buried underneath this other process of empowering people," he says. "While they're overt sometimes, in terms of the body politics, we're not necessarily trying to push [a single] agenda."
The Fafswag ball at Artspace, then, isn't just a party. It's an act of resistance, an act of community, and most of all, an act of power. "We're working with a generation now who just refuse [to accept stereotypes] and are exercising that act of refusal all the time," Gago says. "So when we have a vogue ball, it's a chance for them to put their bodies on the line, and really unpack these politics. And they do. Every time, it's so transformative. The energy really captivates people and they keep coming back. It's very liberating.
"We've realised that our bodies are the only thing we have control over. Because outside of our bodies, the world is constantly trying to manoeuvre us and position us."
This article is published in the March- April 2017 issue of Metro.
---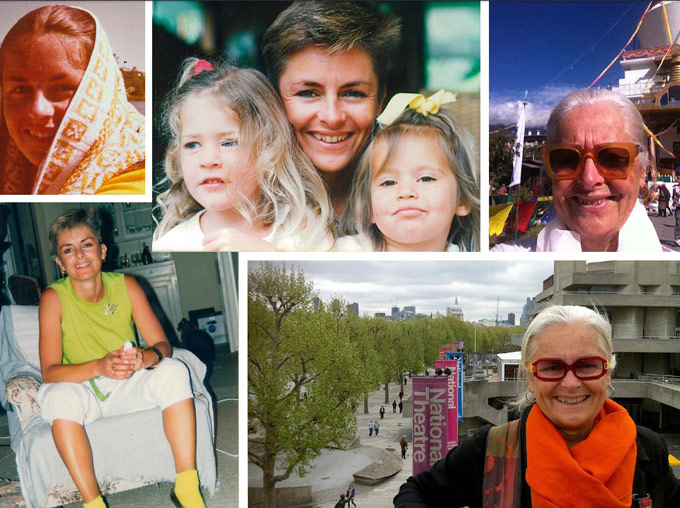 ---